Ray C. Freudiger
Shareholder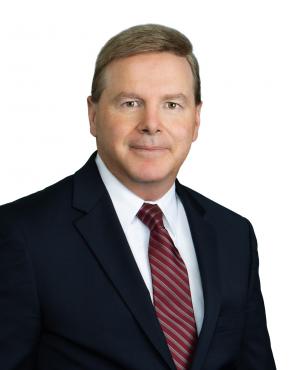 Contact Info
(513) 372-6803
Overview

Ray Freudiger is a highly experienced litigator, having represented and defended clients in over 100 bench and jury trials in the state and Federal courts of Ohio. He has spent his career defending businesses and public entity clients in a wide variety of professional and general liability claims and suits brought against them.

As a member of the firm's Professional Liability Department, Ray has experience defending school districts in a wide array of matters including allegations of wrongful termination and discrimination and has knowledge of Special Education laws needed to appear in due process hearings before independent hearing officers. He also defends employers against allegations of discrimination based on race, gender, ethnicity and/or national origin. He represents these clients before the Ohio Civil Rights Commission, the EEOC, and in the federal and state courts. Ray additionally defends insurance agents and brokers, amusement park operators, real estate brokers & agents, architects, engineers, surveyors and homeowners associations in errors & omissions claims. Since joining the firm, he has had 11 jury trials, 10 of which resulted in a defense verdict and the other verdict substantially less than the pretrial offer.

Ray has defended clients before administrative agencies such as in the Ohio Division of Real Estate, Ohio Civil Rights Commission, and Department of Urban Development (HUD). He also regularly conducts seminars for real estate brokers and their agents on real estate law issues, as part of their continuing education requirements and to help them to avoid litigation. Prior to attending law school, Ray obtained his property and casualty insurance license, which has served him well in representing clients in insurance coverage and bad faith matters.

Results

Significant Representative Matters

Obtained a summary judgement for a general contractor insured by our client. Plaintiff was working for his employer at a fracking site when he was struck in the head by a hose that came off an above-ground storage tank. He sustained serious and permanent injuries. Plaintiff claimed the general contractor was liable for his injuries because it actively participated on the work site and controlled the unsafe condition which caused his injuries. We moved for summary judgment arguing that the general contractor relinquished complete control over the site to a sub-contractor and, thus, it had no control over any unsafe condition which caused the Plaintiff's injuries. The trial court agreed and granted summary judgment in favor of our client.

Secured significant victory in wrongful death commercial liability action at both trial and appellate court levels in suit involving death of 18-year old woman who was struck and killed by a commercial truck that was backing up an access ramp to deliver product at a grain receiving facility at the same time the woman traversed onto the ramp.

Obtained a defense verdict in a jury trial where the case involved a rear end car accident. The plaintiff alleged serious and permanent injury, and while our client admitted fault, their contention was that the impact was of a minimal nature. The plaintiff incurred over $69,000 in medical expenses after the accident, and made a settlement demand of $200,000. The plaintiff rejected our nominal offer to settle the case before trial. Through the use of medical expert testimony, the defense contended that plaintiff's treatment was fueled by her subjective complaints, but there was no objective evidence of injury. The jury ruled in favor of the defendant.

Obtained a summary judgment on behalf of an insurance agent and the insurance agency. The agent and agency helped a business procure property and liability insurance on its business. A fire loss occurred and the insured discovered that it did not have business interruption coverage. It sued the agent and the agency for negligence, breach of contract and estoppel in failing to procure business interruption coverage for the insured. We convinced the Court that an insurance agent only has a duty to seek coverage which has been requested by the insured. Although the agent reassured the insured the day after the fire that the insured had business interruption coverage, the fact that this statement was incorrect, there is no evidence of any reliance by the insured, any reliance would have been unreasonable and unforeseen and the insured would have know that the agent's statements were incorrect if it had looked at the policy in its possession.

Successfully defended EEOC Charge of Discrimination brought against charter school client for alleged disability discrimination and failure to provide reasonable accommodation in violation of the Americans With Disabilities Act, as well of claims of FMLA interference and retaliation, resulting in finding of No Probable Cause in favor of employer.

Obtained summary judgment on behalf of insurance agency and insurance agent clients in insurance agent/broker professional liability action involving alleged failure to procure business interruption coverage for insured's start-up restaurant, which subsequently sustained uncovered fire loss.

Obtained summary judgment on behalf of one of nation's largest grocery store chains in significant federal rights action that received considerable media attention venued in federal court in Cincinnati involving unruly patron and patron's right to open carry weapon on private premises.

Secured dispositive dismissal on behalf of national insurance carrier in breach of contract and bad faith action involving residential fire that occurred at insureds' residence. In addition, as a result of in-depth investigation and discovery in civil suit, insureds were charged with and pled guilty to crimes of arson and insurance fraud.
Thought Leadership

Classes/Seminars Taught

An Overview of Commercial Auto Insurance in Pennsylvania & Ohio, Marshall Dennehey Client Presentation, January 26, 2021

Risk Management Best Practices for Engineers, Client Presentation, January 25, 2018

Published Works

Legal Updates for Insurance Agents & Brokers, August 2018 - present
Admissions
U.S. District Court Southern District of Ohio
1993
Sixth Circuit Court of Appeals
2017
U.S. District Court Northern District of Ohio
2018
Education
University of Cincinnati College of Law (J.D., 1991)
University of Cincinnati (B.B.A., 1982)
Associations & memberships
Cincinnati Bar Association
Ohio State Bar Association, Education Law Committee
Dayton Bar Association, Civil Trial Practice Committee
Ohio Association of Civil Trial Attorneys, Alternative Dispute Resolution Committee
DRI (Defense Research Institute)
Education Law Association