Patrick T. Reilly
Shareholder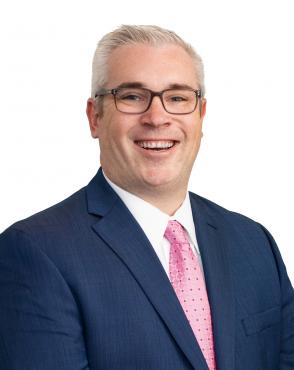 Contact Info
(412) 803-2003
Overview

Patrick is a member of the firm's Casualty Department, handling general liability matters on behalf of both insured and self-insured clients throughout Western Pennsylvania. Patrick has both jury and non-jury trial experience. He has tried hundreds of cases within the Commonwealth's arbitration system.

In his practice, Patrick handles breach of warranty matters for numerous manufacturers, distributors and service facilities. He continues to handle matters in the areas of liquor liability, premises liability, automobile liability and product liability. Patrick has also represented landlords and property managers in cases ranging from slip and fall incidents to alleged errors and omissions under the management contract.

Pat also manages and litigates cases related to mass and toxic tort matters arising out of exposure to asbestos. He has experience in all aspects of litigation, including discovery, jury selection and negotiation settlements to name a few.

Prior to joining the firm, Patrick served as a legal intern with the Appeals Department of the Office of the District Attorney, Allegheny County. He began his career at Marshall Dennehey as a law clerk in 2005.

Patrick is a 2006 graduate of the Duquesne University School of Law and a 2003 graduate of St. Joseph's University. During law school Patrick served as a legal intern with the Office of the General Counsel of Pittsburgh Mercy Health Systems, where he conducted in-depth research into various areas of Medicare regulations, as well as research into health care and general liability issues.

Patrick is a 1999 graduate of Seton-LaSalle High School, where he served as a volunteer assistant baseball coach during law school.
Results

Significant Representative Matters

Obtained voluntary dismissal of a dram shop death case where he was able to prove prior to the filing of a complaint that plaintiff's decedent was intoxicated as a result of liquor contained within his home, rather than alcohol allegedly purchased at the client's bar.

Prepared successful Motion for Summary Judgment in a conveyor belt death case in which we represented the company who purchased the assets of the bankrupt corporation which manufactured the conveyor belt at issue.

Prepared successful Motion for Judgment on the pleadings in a death case on behalf of a methadone clinic. Plaintiff's theory was that plaintiff's decedent was killed by a driver who had been either improperly treated at the methadone clinic or had been improperly permitted to drive following treatment. He successfully argued that no duty exists to a third party motorist under such circumstances under Pennsylvania law.

Has handled well over 50 compulsory arbitration cases in counties throughout the Commonwealth of Pennsylvania.

Has utilized ADR when appropriate, referring a number of cases to mediation where appropriate.

Has assisted in the handling of numerous cases against bars filed by plaintiffs who alleged improper service of alcohol, either to themselves or to other patrons. These cases have involved fatal motor vehicle accidents, assaults, suicide and other significant and serious injuries.
Thought Leadership

Published Works

"Don't Bother Trying to Fix It, We'll Just File Suit!," Defense Digest, Vol. 18, No. 1, March 2012

"Substituted Judgment: Does Pennsylvania Law Provide an Appropriate Standard for Withdrawal of Life Support in Non-terminal Patients?" Duquesne Law Review, Volume 44, Spring 2006

Classes/Seminars Taught

Discoverability and Proper Use of Claim Notes, Berkley Mid-Atlantic, October 2011
Admissions
U.S. District Court Eastern District of Pennsylvania
2006
Education
Duquesne University School of Law (J.D., 2006)
St. Joseph's University (B.A., magna cum laude, 2003)
Honors & awards
Pennsylvania Super Lawyers Rising Star, 2013-2019
Associations & memberships
Allegheny County Bar Association
Northside Common Ministries, Advisory Board Member