Pittsburgh
Union Trust Building, Suite 700, 501 Grant Street, Pittsburgh, PA 15219 - (412) 803-1140
The Pittsburgh, Pennsylvania office of Marshall Dennehey Warner Coleman & Goggin, which opened in May of 1993, is now located in the historic Union Trust Building. The office is comprised of civil litigation attorneys practicing in all four of our major law groups covering Casualty and General Liability, Professional Liability, Health Care and Workers' Compensation. The majority of the attorneys have enjoyed a long standing professional relationship in the practice of defense litigation and are natives or long-time residents of the Pittsburgh area.
Pittsburgh is a naturally convenient location in which to quarter a litigation practice serving the Western Pennsylvania counties of Allegheny, Beaver, Butler, Lawrence, Clarion, Armstrong, Jefferson, Indiana, Westmoreland, Fayette, Washington, Greene, Somerset, Bedford, Blair, Cambria and Clearfield. The United States District Court for the Western District of Pennsylvania is located in Pittsburgh. In addition, Pittsburgh is the seat of the Allegheny County Court of Common Pleas, which operates one of the busiest civil dockets in the Commonwealth's court system. A large majority of the workers' compensation claims and civil liability suits filed in the entire Western Pennsylvania region are litigated either in Pittsburgh or within a short drive of our office.
In addition to providing counsel in Western Pennsylvania, a number of attorneys in our Pittsburgh office are admitted to the bar in West Virginia. Here, they represent clients in both the state courts and before the United States District Courts for the Northern and Southern Districts of West Virginia.
The skill, experience and personality of the individual attorney are the constituent elements of effective legal representation. The professional experience of the attorneys in the Pittsburgh office, from the most senior shareholder to the newest associate, has remained sharply focused upon effective defense litigation. This sharp definition of our practice has allowed our attorneys to develop an understanding and appreciation of the goals and special needs of corporate and insurance carrier clients with regard to reporting, case handling and efficient resolution of claims and litigation matters.
Additional information regarding this office is available by contacting Scott G. Dunlop, Esquire, the managing attorney of this office, at (412) 803-1144 or sgdunlop@mdwcg.com.
DIRECTIONS
From the Pittsburgh Airport:
Start out going South on airport exit towards rental car acc by turning left.  Take the PA-60 south ramp towards Pittsburgh.   Merge onto PA-60 S. PA-60 S becomes PA-60 S/Airport Pkwy.  PA-60 S/ Airport Pkwy becomes PA-60 S. PA-60 S becomes PA-60 S/US-22 E/US-30 E.  Stay straight to go onto US-22 E/US-30 E.  US-22 E/US-30 E becomes US-22 E/US-30 E/I-279 N.  US-22 E/US-30 E/I-279 N becomes US-22 E/US-19/US-30 E.  Stay straight to go onto US-22 E/US-30 E/I-279 N.  Take the I-376 East/US-22 East/US-30 East exit.  Take the Grant St. ramp.  Merge onto Grant St.
From the Pennsylvania Turnpike:
From the Pennsylvania Turnpike I-76: From the east via Pennsylvania Turnpike: From I-76 W/Pennsylvania Tpke West; take the I-376 W exit, EXIT 57, toward US-22 W/Pittsburgh; Merge onto I-376 W/Parkway East; Take the Grant Street exit, EXIT 71A, on the left; Turn slight right onto Grant.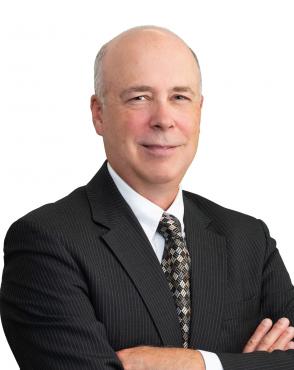 Managing Attorney
Contact