Lindsay F. Korn
Associate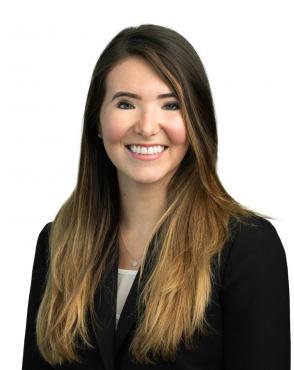 Areas of Practice
Contact Info
(631) 227-6352
Overview

Lindsay Korn is a member of the Casualty Department where she dedicates a large portion of her practice to insurance fraud and Special Investigation Unit (SIU) litigation. Her case load involves both medical provider fraud and fraudulent claims on the part of the clients' insureds such as intentional/staged losses. Lindsay also handles cases where she defends owners and contractors in actions arising out of New York Labor Law and New York Industrial Code violations.

Lindsay obtained her B.A. at Boston University where she studied Sociology and Psychology. In 2017, Lindsay earned her juris doctor at Maurice A. Deane's School of Law at Hofstra University. While attending Hofstra, Lindsay was a Research Editor for the Hofstra Labor & Employment Law Journal and was selected to publish her note on the circuit courts' analyses of the Family and Medical Leave Act. In addition, Lindsay worked for her school's Youth Advocacy Clinic where she represented immigrant youth children in Family Court and indigent clients in immigration proceedings.

Prior to joining the firm, Lindsay worked as a law clerk at labor and employment firms representing labor unions, union members working in construction settings, and employees who sought compensation for overtime wages. Lindsay also represented clients on cases involving harassment and employment discrimination issues.

Lindsay was admitted to the New York State Bar in 2018 and is an active member of the New York Women's Bar Association and the Hispanic National Bar Association.
Thought Leadership
Education
Maurice A. Deane School of Law at Hofstra University (J.D., 2017)
Boston University (B.S., 2013)
Associations & memberships
Hispanic National Bar Association, 2018
New York Women's Bar Association, 2018