Jacksonville
200 W. Forsyth Street, Suite 1400, Jacksonville, FL 32202 - (904) 358-4200
As part of its continuing strategic expansion into Florida, Marshall Dennehey opened its Jacksonville office in 2004.
The Jacksonville office practices aggressive, well-prepared defense litigation by lawyers who are accessible, practical and highly experienced. The attorneys in the Jacksonville office have a corporate, commercial and civil litigation practice. The litigation practice focuses on civil trials, administrative, appellate, commercial and constitutional law. The trial practice includes personal injury litigation, medical and other professional malpractice, construction litigation, products liability, coverage and bad faith litigation.
As a regional office of Marshall Dennehey, the Jacksonville office is backed by the resources of a 500-lawyer firm. It stands ready to assist every client—be they individuals, small businesses, large corporations or insurance carriers—by providing high-quality, result-oriented legal representation that is both innovative and cost-effective.
For additional information concerning the Jacksonville office, please contact James Hanratty, Esq., its managing attorney, at (904) 358-4208 or jphanratty@mdwcg.com.
DIRECTIONS
From Jacksonville International Airport:
From 2400 Yankee Clipper Road, keep right onto Dixie Clipper Drive towards I-95/Airport Exit. Road changes to SR-102, keep straight onto SR-102 (Duval Road). Take ramp onto I-95 towards I-95/ Jacksonville. At exit 353B, turn left onto ramp towards Union Street/US-90-Alt/Riverfront/Sports Complex. Turn slight left onto W. Union Street. Turn right onto N. Jefferson Street. Turn left onto W. Forsyth Street. Arrive 200 W. Forsyth Street.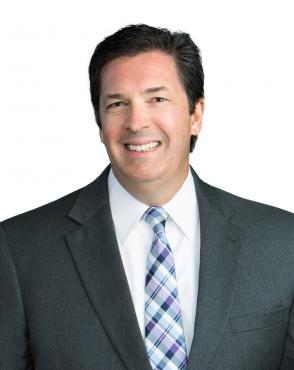 Managing Attorney
Contact