Jeremy J. Zacharias, RPLU
Associate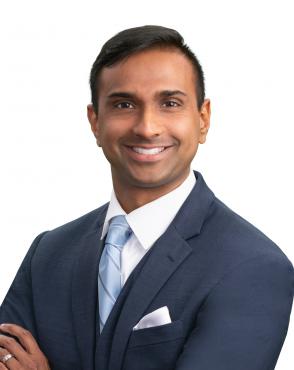 Contact Info
(856) 779-6103
Overview

Jeremy is a member of the Professional Liability Department where the focus of his practice is representing and defending attorneys, accountants, insurance producers, corporate directors and officers, and other licensed professionals. Jeremy also represents financial institutions, among other clients, in the defense of individual and class action lawsuits arising from claims under the FDCPA.

Jeremy is an active member of the Professional Liability Underwriting Society (PLUS) where he is an alumni member of the Leadership and Mentoring Program (LAMP). Through the LAMP program, Jeremy received leadership training and participated in education and service opportunities in the professional liability insurance industry. Through PLUS, Jeremy also completed training at PLUS University and served as a member of a PLUS task force to revitalize the curriculum of PLUS University to address current trends in the professional liability insurance marketplace. Jeremy is also an active member of Future PLUS and serves on the Future PLUS Leadership Committee.

In 2011, Jeremy earned his Bachelor of Science Degree in Business Administration with a co-concentration in Finance and Business Law, graduating magna cum laude from Drexel University's LeBow College of Business. In spring 2014, Jeremy earned his juris doctor from the Rutgers University School of Law, graduating cum laude and in the top 15 percent of his class.

During his time in law school, Jeremy was the lead notes editor of the Rutgers Journal of Law and Religion, and his note, "Religious Accommodations in the Workplace: An Analysis of Employee Accommodations Pertaining to Title VII of The Civil Rights Act of 1964," was chosen for publication in the journal's Fall 2013 publication.

Jeremy is admitted to the bars of the states of New Jersey and Pennsylvania and is admitted to practice in federal court in the District of New Jersey.

Jeremy is an active member of the New Jersey State Bar Association, Camden County Bar Association and the Burlington County Bar Association. Jeremy also consistently serves as a speaker at Rutgers School of Law on topics including professionalism and career development. He is also active in serving his community through the Knights of Columbus. 

In 2013, Jeremy joined Marshall Dennehey where he began as a law clerk and assisted attorneys in trial preparation, as well as significant legal research. 
Results
Thought Leadership

Published Works

"Strategy is Key for Opening Statements and Closing Arguments," New Jersey Lawyer, June 2021

"Attorneys' Ignorance of New Jersey's eCourts System Is No Defense to Failure to Follow the Amended New Jersey Court Rules," Defense Digest, Vol. 25, No. 3, September 2019

"Counsel Fees: When an Attorney's Pledge of Anticipated Counsel Fees Can Be Considered an Account Receivable," Defense Digest, December 2018, Vol. 24, No. 4

Case Law Alerts, regular contributor, January 2018-present

When Attorney Fees Can Be Awarded in Legal Mal Actions Brought by Non-Clients," New Jersey Law Journal, January 24, 2017

"The Implications of New Jersey's Limitation of the Fee Shifting Standards," Defense Digest, Vol. 22, No. 3, September 2016

"Are New Jersey Courts Modifying the Affidavit of Merit Requirements in Professional Malpractice Cases?," Defense Digest, Vol. 21, No. 2, June 2015

Pro Bono Activities

Jeremy represented an indigent defendant facing prison time for violating a final restraining order for contacting his ex-girlfriend in Gloucester County, New Jersey. Jeremy was able to obtain a dismissal of this case since his client had no prior violations and was able to maintain steady employment.
Admissions
U.S. District Court of New Jersey
2014
Education
Rutgers, The State University of New Jersey School of Law-Camden (J.D., cum laude, 2014)
Drexel University, Lebow College of Business (B.S., magna cum laude, 2011)
Honors & awards
Best Lawyers: Ones to Watch©, Commercial Litigation
2021-2023
The Best Lawyers list is issued by Woodward & White. A description of the selection methodology can be found here. No aspect of this advertisement has been approved by the Supreme Court of New Jersey.
PLUS Emerging Leader Award, from the Professional Liability Underwriting Society
2021
Associations & memberships
Camden County Bar Association
Professional Liability Underwriting Society