Craig S. Hudson
Assistant Director, Professional Liability Department
Regional Managing Attorney, Florida Offices
Shareholder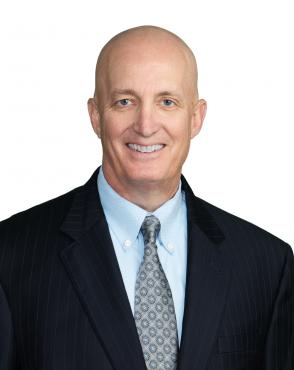 Contact Info
(954) 847-4955
Overview

Craig Hudson is the managing attorney of the Fort Lauderdale office, with responsibility for the daily operations and oversight of the office's attorneys and support staff. Craig is a member of the firm's Board of Directors, and also serves as the assistant director for the Professional Liability Department, working with attorneys throughout the firm, whose focus is professional liability defense.

Much of Craig's practice is concentrated in defending non-medical professionals, principally lawyers, accountants, architects, engineers, real estate professionals, property managers, debt collectors, insurance brokers and investment professionals. In addition to defending these professional claims of malpractice, negligence and fraud, Craig also defends law firms, lawyers and debt collection firms in high exposure FDCPA, TCPA, FCRA and EFT cases.

Additionally, Craig defends employers in all types of employment related litigation at the administrative level and in federal and state court.

In addition to representing non-medical professionals and employers, Craig represents not-for-profit associations and their directors and officers. These groups include condominium and homeowners associations, as well as other charitable or quasi-governmental entities, in defending breach of fiduciary duty, fraud, employment discrimination retaliation and other claims asserted against them.

A trial attorney for over 20 years, Craig has litigated hundreds of cases in state and federal courts in Florida, Pennsylvania and New Jersey. His has a diverse client base that includes major international corporations as well as sole proprietors. In 2002, Craig began to transition his practice to the Professional Liability Department, where he concentrates his practice today. In 2006, Craig became a member of the Florida Bar and accepted the position of managing attorney of the Fort Lauderdale office.

Craig began his legal career concentrating his practice in general casualty defense litigation and commercial litigation. In 1993, Craig joined Marshall Dennehey, where he devoted much of his practice to defending motor vehicle and other manufacturers against product liability claims, as well defending amusement parks in a variety of casualty claims.

Craig offers his clients not only his significant trial experience but his managerial experience and business acumen.
Results

Significant Representative Matters

Defended Florida real estate attorney in a legal malpractice lawsuit arising out of the actions taken by the attorney which led to a default judgment being entered against his client, resulting in his client losing the right to enforce an option to purchase valuable real estate at below market price. After filing a motion for summary judgment asserting that plaintiff could not establish that the option to purchase was enforceable, the case settled for nuisance value.

Defended Florida matrimonial attorney in a lawsuit filed by a dissatisfied client after a very acrimonious divorce proceeding to determine property settlement, child custody, and permanent alimony, which included three trials, two appeals, and dozens of motions. Plaintiff identified multiple "errors" by the attorney and claimed over $1 million in damages. Eventually was able to undermine each of the claims made by the plaintiff, and eventually the case was able to be settled well below the plaintiffs bottom line figure.

Defended Florida structural engineer in a multi-party binding arbitration arising out of a large condominium project. The case eventually settled without any contribution from the structural engineer.

Defended Florida mechanical engineer in a multi-party pre-suit mediation arising out of a large multi-use complex wherein the case settled with the mechanical engineer making the lowest contribution to the settlement fund.

Defended auto manufacturer in a number of cases claiming defective airbag system in which several of them went to trial and all ended with defense verdicts.

Successfully defended at trial a national amusement park operator in several lawsuits claiming personal injuries caused by the alleged negligence of the amusement park operator by obtaining defense verdict in each of the cases.

Obtained summary judgment on behalf of title agent alleged to have been involved in a fraudulent mortgage scheme.

Obtained summary judgment on behalf of large masonry contractor in claim arising out of the collapse of a large wall during the course of construction.

Defended actuary and benefits expert in a binding AAA arbitration in claims of professional negligence arising out of the termination of a defined benefits. Following twelve days of hearing, the case settled with a payment by the actuary and benefits expert far below the amount claimed at the beginning of the arbitration.
Thought Leadership

Classes/Seminars Taught

Understanding the Sub-Prime Credit and Housing Crises, MG, 2008

Sub-Prime Market Collapse and Its Impact on Claims against Professionals involved in Real Estate Transactions, Gen Star, 2008

Defending Construction Defect Litigation Claims in Florida, Liberty International, 2007

Claims Against the Board of Directors of Condominium and Homeowner Associations, USLI, 2006

Published Works

"Communication With Clients Key to Avoiding Professional Liability Claims," InsuranceJournal.com, April 17, 2017

"To Reduce Malpractice Risk, Improve Client Communications," Daily Business Review, January 7, 2015

"Did the Florida Supreme Court Greatly Expand Tort Law at a Cost to Florida's Contract Law?" Defense Digest, Vol. 19, No. 3, September 2013

"Fear the Next Hurricane More Than Florida Supreme Court's Ruling on Tiara," Claims Journal, June 2013

"Jury Verdict Value of Emotional Damages Caused by Age Discrimination," Defense Digest, Vol. 17, No. 2, June 2011

"Third Circuit Confirms That All Claims Concerning Medical Devices, Other Than Breach of Express Warranty Claims, Are Barred," Defense Digest, January, 1996

Media Commentary

"Florida Justices Split Attorneys With New Expert Witness Standard," Law360, June 17, 2019

"Leading the Success of Others," SunSentinel People on the Move, Aug. 12, 2018
Admissions
U.S. District Court Middle District of Florida
U.S. District Court Southern District of Florida
Education
Rutgers, The State University of New Jersey School of Law-Camden (J.D., 1985)
Villanova University (B.A., 1982)
Honors & awards
AV® Preeminent™ by Martindale-Hubbell®
South Florida Legal Guide - Top Lawyers in Professional Liability Defense
2016, 2017, 2019, 2020
Associations & memberships
Broward County Bar Association
Defense Research Institute
Florida State Bar Association
Palm Beach County Bar Association