Carefully managed.
Efficiently resolved.
Case closed.
Take your most pressing legal challenges—and bring them to Marshall Dennehey. In business for 60 years, Marshall Dennehey is an Am Law 200 firm that defends and resolves legal disputes for our clients in civil litigation.
Our attorneys defend insurers and their insureds, self-insured businesses and professionals in casualty, professional liability, health care and workers' compensation litigation.

We have the legal prowess, geographic footprint, technical innovation, segment knowledge and industry acumen to solve your problems and move the needle on your litigation.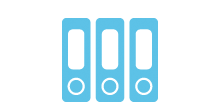 Cases Closed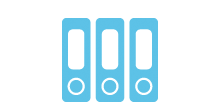 Cases Closed
When it comes to assignments, we monitor and measure progress in terms of cases closed.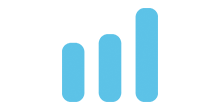 Dispositions
Dispositions
Successful outcomes come in a variety of forms. We track zero loss cases, settlement/indemnity paid, and verdicts in each of the thousands of cases we defend. Combined with legal fees these metrics enable us to assess total cost of defense and allow stakeholders to measure our performance against program benchmarks.

Cycle Time/File Tempo

Cycle Time/File Tempo
Effective litigation management requires steady, deliberate speed. We carefully monitor the pace of file handling and track cycle times to enhance and foster efficiencies.

Median Legal Fees

Median Legal Fees
In order to equip clients with reliable forecasting, we capture, analyze and aggregate fees and costs per closed file on the many different types of litigation we handle.

Guideline Compliance

Guideline Compliance
We have developed a sophisticated, guideline-focused system that enables our professionals to consult client specific, constantly refreshed, case handling protocols at any time. This resource is backed up by our pioneering internal audit program that ensures compliance with these guidelines and consistent file handling across each of our twenty offices.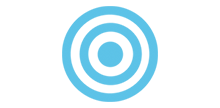 Budget Accuracy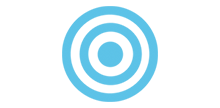 Budget Accuracy
We track actual fees and costs against budget forecasts in order to improve accuracy, provide clients realistic financial expectations and make timely adjustments whenever value changing events occur.
What Makes Marshall Dennehey Different
When Defense Matters
In every sense, Marshall Dennehey is a true defense firm. We don't "dabble" across multiple disciplines of law nor do we bring lawsuits. Rather, our singular focus is defending clients in civil litigation. Particularly in the high-volume and high-stakes arena of insurance defense litigation, we provide our attorneys and legal support teams with best-in-class technologies and innovative resources, all focused on providing high-quality legal representation to our clients.
Collaborative Culture
Our unique compensation structure encourages attorneys to cooperate with each other, rather than compete with each other. That's because we have no attorney origination fees. We've never had them, and we never will. This creates a culture of collaboration that we believe is truly unique to our law firm and enables us to match the right attorney, on the right case, in the right office. It also allows for flexibility when clients request specific attorneys to handle their case.
Forward Thinking
We partner with you and examine all angles to anticipate issues before they become problems. Complex cases are often brought to roundtable, where the firm's most experienced litigators weigh in on defense approach and strategy – at no added cost to you.
Geographic Footprint
Our 19 offices are strategically located throughout seven states where we represent clients on a daily basis in the local and federal courts and before all types of dispute resolution panels. We are familiar with the judges, opposing counsel and population of potential jurors who will be involved with the outcome of your case, providing you with the ultimate home-court advantage.
Years in Business
Marshall Dennehey was founded in 1962 by some of the most iconic Philadelphia trial lawyers of their time. Since then, we have purposefully built upon that legacy. For nearly six decades, we have successfully weathered changes in the insurance industry, never losing sight of our clients' needs in the constantly changing market for legal services.
Value For Our Clients
Predictable legal spend is critical to our clients' budgets and planning. For many practice areas and legal services, we offer commonality in pricing across the firm. We also create mutually-beneficial, value-based billing or alternative fee arrangements for larger clients. Analysis of the ratio between Marshall Dennehey attorney fees vs. indemnity costs per file is another indicator of the financial efficiency we bring to your matters. Our internal auditing program, led by former claims managers and senior attorneys, promises quality assurance in file management and compliance with your guidelines.