Tampa
201 E. Kennedy Boulevard, Suite 1100, Tampa, FL 33602 - (813) 898-1800
Our firm established its first office in Florida in Tampa in April 2000. Since that time, the office has experienced consistent growth. Currently, the attorneys in our Tampa office handle professional liability, product liability, and property and casualty claims.
 
Our office is located in the heart of downtown Tampa, within walking distance of the Hillsborough County and federal courthouses. From this location, we are able to provide legal services to our clients in the Northern, Middle, and Southern Federal District Courts, as well as the counties of Citrus, Sumter, Hernando, Pasco, Pinellas, Hillsborough, Manatee, Hardee, Sarasota, DeSoto, Highlands, Glades, Charlotte and Lee.
The attorneys in the Tampa office are committed to providing quality and efficient legal work. The Tampa office looks forward to serving existing clients of the firm, as well as new clients.
For additional information regarding the Tampa, Florida office, please feel free to contact Michael G. Archibald, Esquire, the managing attorney of this office by telephone at (813) 898-1803 or by email at mgarchibald@mdwcg.com.
DIRECTIONS
From Tampa International Airport:
Start out going south. Take the SR-60 ramp toward I-275/Downtown. Merge onto N. Memorial Hwy/FL-60 E. Merge onto I-275 N toward I-4. Take EXIT 44 toward Downtown-East/West. Take the Ashley St ramp toward Downtown-West/Tampa St. Merge onto N Ashley Dr. Turn left onto E. Jackson St/FL-60 E/FL-685 N. Turn left onto N. Florida Ave/FL-685 N. Turn left onto E. John F Kennedy Boulevard/FL-60 W. End at 201 E. Kennedy Blvd.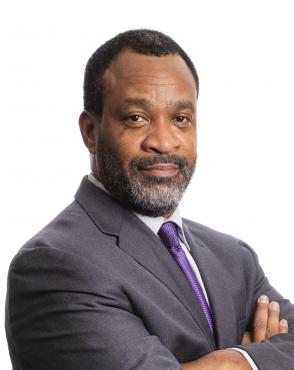 Managing Attorney
Contact