Matthew P. Keris
Shareholder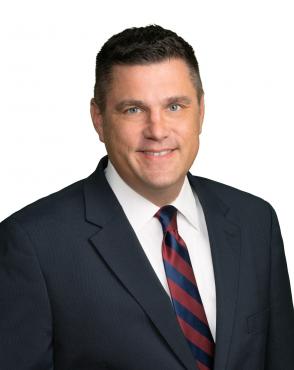 Areas of Practice
Contact Info
(570) 496-4602
Overview

Matthew has extensive experience in medical practice defense, having represented doctors, physician groups, hospitals and regional health centers for nearly two decades. He is a shareholder in the firm's Health Care Department, and concentrates his practice in medical malpractice, medical device and general liability work.

An experienced speaker and author, Matt lectures and writes extensively on topics including health risk management, legal ethics and trial preparation. He is nationally recognized in the field of health record issues and authored a book on the subject, Electronic Medical Records and Litigation, for Thomson Reuters. Matt also serves as the editor of Patient Safety, a journal published by the Pennsylvania Patient Safety Authority.

Matt is actively involved in the health care and legal communities. He serves on the Defense Research Institute's (DRI) Board of Directors as the Atlantic Region Director (PA, NY, DE & NJ, 2019- 2021). He was also recently appointed to the Steering Committee of the DRI's Annual Insurance Roundtable, where insurance executives and defense attorneys discuss common issues, problems and goals. He is a two-time president of the Pennsylvania Association for Health Care Risk Management, having served in 2012 and 2016. He is also a former president of the Pennsylvania Defense Institute. Matt is an active member of the Claims & Litigation Management Alliance (CLM) and the American Society for Health Care Risk Management (ASHRM).
Results

Significant Representative Matters

Received defense verdict in a wrongful death and survival medical malpractice arbitration involving a single mother in her twenties from toxic shock syndrome. The plaintiff was admitted to a hospital facility with a provisional diagnosis of anaphylaxis secondary to a medication allergy. The patient deteriorated under the supervision of a nurse practitioner while on a telemetry unit and was eventually transferred to the intensive care unit. The patient succumbed to her condition several days later. There was a substantial future economic damage and pain and suffering component to the case given the plaintiff's young age, rapid decline and extent of necrosis (face, upper and lower extremities).

Obtained a defense verdict in a nursing negligence claim. The plaintiff alleged to have suffered a fall in a hospital bathroom three days post-operatively that re-injured his surgically repaired knees. The nurses denied the patient fell to the ground and testified, consistent with their charting, that the patient lost balance in the bathroom and sat on a commode. There was a significant economic damage claim in that the plaintiff was a young restaurant owner who suffered two distinct orthopedic injuries that required multiple surgeries and additional future care. The jury returned a defense verdict 50 minutes after deliberation began, finding that the nurses were not negligent.

Obtained a defense verdict in a medical malpractice trial involving a middle-aged mother of two who was allegedly left a quadraparetic and wheelchair-bound as a result of a physician's failure to timely diagnose and treat an infectious process of the cranial nerves and cerebellum. The plaintiff argued that as a result of the alleged negligence, she needed home health care for the rest of her life and submitted expert testimony arguing for the recovery of boardable future medical expenses totaling $4 million and past and future pain and suffering. The last settlement demand was $2 million. No settlement offers were made prior to or during trial.
Thought Leadership

Classes/Seminars Taught

The Defense Strikes Back: Managing EMR and Audit Trail Discovery, 2019 ASHRM Annual Conference, Baltimore, MD, October 14, 2019

Frankenstein's Monster: National Scrutiny on EMR Warning Workarounds, Pennsylvania Association for Health Care Risk Management (PAHCRM) Fall Conference, Penn State Berks Campus, Reading, PA, September 13, 2019

Warning: Fatigue Now a Matter of Criminal Liability: The Radonda Vaught Story, co-presenter, Pennsylvania Association for Health Care Risk Management (PAHCRM), July 12, 2019, Bedford, PA

Back to the Future: What the Proposed Venue Changes Mean for Health Care Provider Defendants, Co-Presenter, Pennsylvania Defense Institute Webinar, February 6, 2019

Enough is Enough: Turning the Tables on EMR Discovery , 2018 ASHRM Annual Conference, Nashville, Tennessee, October 2018

The EMR and What to do to Avoid Scrutiny, James S. Jordan, M.D. & Stanley W. Boland, Sr., M.D. Memorial Eyecare Conference, Geisinger Commonwealth School of Medicine, Scranton, PA, March 2018

Risk Management and Legal Issues in Health Care, guest speaker for Health Law course, Penn State Master of Health Administration program, December 10, 2017

CRNA Documentation Issues: Practices to Embrace, Habits to Break, Pennsylvania Association of Nurse Anesthetists' annual meeting, October 21, 2017, Bedford, Pennsylvania

The EMR, Audit Trails and Mobile Devices: How to Narrow Your Professional Liability Exposure, Medical Liability Insurance ExecuSummit, Uncasville, CT, September 20, 2017

New Technologies for the Defense: In and Out of the Courtroom, Pennsylvania Defense Institute's 2017 Annual Conference, July 14, 2017

Want to Avoid a Lawsuit? Document & Disclose, Regional Hospital of Scranton, Scranton, PA, May 12, 2017

EMR Discovery – Practices to Avoid and Lessons to Be Learned, New England Regional Healthcare Risk Management Conference (NERHRMC), Mystic, CT, May 5, 2017

Be Careful What You Wish For: The Fair Share Act and Hospital Liability, Pennsylvania Association for Health Care Risk Management Spring Conference, Williamsport, PA, April 21, 2017

Legally Yours: Legal Implications in the Delivery of Anesthesia, Pennsylvania Association of Nurse Anesthetists Conference, October 2016

Make Mine a Double - Why EMRs Keep us Awake at Night, Marshall Dennehey Client Seminar, June 2016

Legal Ramifications of the Electronic Medical Record, meeting of the American College of Healthcare Trustees, Philadelphia, PA, June 2016

Electronic Medical Records – Litigation Nightmares, Association for Healthcare Risk Management of New York Fall Educational Conference, New York, NY, December 11, 2015

Electronic Medical Records: Update on Litigation Issues, Marshall Dennehey Client Seminars, July 2015

EMR Litigation Issues: Where We've Been and Where We're Going, 2014 American Society for Healthcare Risk Management's Annual Conference & Exhibition, Anaheim, CA, October 26, 2014

The Results Are In: An Overview of the Initial Court Decisions Regarding Electronic Medical Records, Northeast Pennsylvania Health Information Management Association Regional Meeting, June 11, 2014

Insurance and the Tripartite Relationship: Conflicts of Interests and Right to Independent Counsel, co-presenter, Strafford webinar, February 12, 2014

It's Okay to Say I'm Sorry: The How-To Workshop for Apology and Disclosure, co-presenter, The Hospital and Healthcare Association of Pennsylvania, Harrisburg, PA, January 29, 2014

Economic Damages in the Catastrophic Case, Panelist, CLM Professional Liability Committee Meeting, Boston, MA, July 25, 2013

The Ex-Employee: Discovery/Privilege Issues When Plaintiff's Lawyer Comes Knockin', Moderator/Co-Presenter, Claim & Litigation Management Alliance (CLM) Annual Meeting, San Antonio, TX, April 11, 2013

Deposition Issues Pertaining to the EMR, Co-Presenter, Lehigh Valley Health Network Annual Risk Symposium, Allentown, PA, April 12, 2013

Working with Experts post-Barrick and Cooper, Panelist, PDI/NEPATLA Regional CLE, Mohegan Sun Casino, Wilkes-Barre, PA November 14, 2012

Defending the Electronic Medical Record Deposition, ASHRM Annual Conference & Exhibition, National Harbor, MD, October 9, 2012

The Impact of Social Media on the Tripartite Relationship, Claims & Litigation Management Alliance 2012 Pennsylvania Event, Philadelphia, PA, September 20, 2012

OMG?!-The Impact of Social Media on the Tripartite Relationship, Moderator/Co-Presenter, Claim & Litigation Management Alliance (CLM) Annual Meeting, San Diego, CA, March 27, 2012

Electronic Medical Records 101: What Claims Professionals Need to Know, co-presenter, Council on Litigation Management Annual Meeting, New Orleans, Louisiana, March 24, 2011

E-Discovery Update, panelist/speaker, Pennsylvania Defense Institute Annual Conference, Omni Bedford Springs Resort, Bedford, Pennsylvania, September 30, 2010

Faculty, Lorman Education Services, Progressive Business Publications, National Constitution Center

Published Works

"Negligent Advice of a Class III Medical Device Sales Rep," The Legal Intelligencer, Medical Malpractice Supplement, April 11, 2017

"A Pandora's Box: The EMR's Audit Trail," Counterpoint, newsletter of the Pennsylvania Defense Institute, February 2017

"It Ain't Over 'Til It's Over: Judge Wettick Affirms Practice of Limiting Deposition Opinions of Defendant Physicians," Defense Digest, Vol. 22, No. 4, December 2016

"Wake Me Up!! I've Had Enough!! Litigation Nightmares With the Electronic Medical Record," The Risk Management Quarterly, newsletter of the Association for Healthcare Risk Management of New York, Inc. (AHRMNY)

"EMR's and Litigation: Issues Decided and What's Next?" The Legal Intelligencer, Medical Malpractice Supplement (page 5), April 12, 2016

Electronic Medical Records and Litigation, published by Thomson Reuters Legal, September 2014

"OMG?! The Impact of Social Media on the Tripartite Relationship," Co-Author, Litigation Management Magazine, Spring 2013

"What's It Worth? Best Practices in Defending Economic Damages in the Catastrophic Accident," Co-Author, Litigation Management Magazine, Fall 2012

"Reducing Medical Malpractice E-Discovery Issues and Costs," The Legal Intelligencer, February 14, 2012

"A View From the Trenches: Discovery Issues With Electronic Medical Records," Risk Rx, Special Edition on the Electronic Health Record, University of Florida, Vol. 8, No. 1 January-March, 2011; and Florida Hospital Association's Risk Review, August 23, 2011

Media Commentary

"Hospital Sole Defendant in Some ED Malpractice Claims," ED Legal Letter, December 2019

"Philly or Not - Victims Face Long Odds in PA Med-Mal Cases," Law360, March 1, 2019
Admissions
U.S. District Court Middle District of Pennsylvania
2000
Education
Roger Williams University School of Law (J.D., 1996)
Shippensburg University of Pennsylvania (B.A., cum laude, 1993)
Honors & awards
Martindale-Hubbell BV® Distinguished™ Rating
"Exceptional Performance Citation" by the Defense Research Institute, July 2015
Associations & memberships
American Society for Health Care Risk Management (ASHRM)
Claim and Litigation Management Alliance (CLM), Co-Chair for Pennsylvania Membership Development, 2012
Defense Research Institute (DRI), Atlantic Region Director, 2019-2021; State Membership Chairman, 2017; State Representative to DRI on behalf of Pennsylvania Defense Institute, 2017
Lackawanna County Bar Association
Pennsylvania Association for Health Care Risk Management (PAHCRM), President, 2012, 2016
Pennsylvania Bar Association, Health Care Law Committee, Secretary, 2010-2012; Health Care Law Subcommittee on Civil Litigation, Chairman, 2011
Pennsylvania Defense Institute (PDI), President, 2014; Executive Board, 2009-2013; Board of Directors, 2007-2009, 2015-present; state representative to the Defense Research Institute, 2017