Matthew P. Keris
Chair, Electronic Medical Record and Audit Trail Practice Group
Shareholder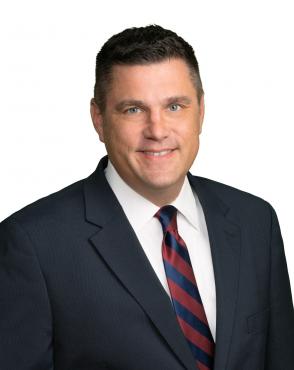 Contact Info
(570) 496-4602
Overview

Matthew has defended doctors, health systems, long-term care providers and medical device manufacturers for more than two decades. He is a shareholder in the firm's Health Care Department and Chair of the Electronic Medical Record and Audit Trail Practice Group.

Matt has developed substantial expertise in electronic medical record (EMR) preservation, production and discovery matters, having authored a book on the subject, Electronic Medical Records and Litigation, for Thomson Reuters and been interviewed by national media outlets, including NBC News. With a primary focus on assisting clients with legal matters related to EMR issues, Matt also provides consulting services on a national basis to attorneys grappling with EMR and audit trail discovery issues. In this capacity he is brought in as a legal consultant to provide guidance on managing this unique aspect of litigation. Matt serves as a resource for clients and the legal community on issues pertaining to EMR and his commentary is routinely sought by legal publications including The Legal Intelligencer, Law 360, ED Legal Letter, Risk Review, Litigation Management, Counterpoint and Becker's Hospital Review. Matt also serves as an editor of Patient Safety, a journal published by the Pennsylvania Patient Safety Authority.

In addition to his litigation practice, Matt's counsel is routinely sought by health care providers, administrators, risk managers, claims professionals, defense counsel, medical societies and governmental entities on issues pertaining to legal, ethical and patient safety matters. He has worked with the U.S. Food and Drug Administration, American College of Obstetricians and Gynecologists, American College of Healthcare Trustees and American Society for Healthcare Risk Management.

Known as a national leader of the defense bar, Matt currently serves on the Defense Research Institute's (DRI) Board of Directors as the Atlantic Region Director and is a member of the Steering Committee for its Annual Insurance Roundtable. In October 2021, Matt was appointed president of the DRI Foundation, the charitable arm of the defense litigation organization. He is also the Board Liaison to DRI's Lawyers' Professionalism and Ethics Leadership Committee. Matt is a former President of the Pennsylvania Defense Institute and continues to serve as the chair of the Medical Professional Liability Committee. He twice served as President of the Pennsylvania Association for Health Care Risk Management, and is an active member of the Claims & Litigation Management Alliance.
Results

Significant Representative Matters

Received a unanimous defense jury verdict within thirty minutes of deliberation in a five-day fire-loss subrogation trial. This case was one of the first Pennsylvania civil jury trials held during the COVID-19 pandemic. Taking into account safety and social distancing protocols, jury selection took place in a local school auditorium, two witnesses presented testimony via Zoom, and everyone present in the courtroom was subject to temperature screenings and required to wear a face covering. Given the current national health situation, this trial could serve as an example of how the court system and counsel can adapt to the changing health and legal landscape. 

Obtained entry of judgment of non pros based on the plaintiff's failure to timely and properly file a Certificate of Merit (COM) in accordance with Pa.R.C.P. 1042.3 on behalf of a nursing home chain and its consulting company. With the Complaint, plaintiff attached an expert report from a nursing expert but did not attach a COM. Defendants filed a Notice of Intent to Enter Judgment of Non Pros, and judgment was subsequently entered. The plaintiff then filed a Petition to Strike/Open the Entry of Judgment of Non Pros, arguing that the expert report attached to the Complaint constituted a COM. The defense successfully fought the plaintiff's attempts to open the judgment. The Court ultimately found that plaintiff's repeated failures to comply with the applicable rules placed their case "beyond the purview of equitable relief," and therefore reinstated the entry of judgment and dismissed plaintiff's Complaint with prejudice.

Received a defense verdict in less than one hour in a dental malpractice case involving allegations of the use of excessive force and the failure to obtain the patient's informed consent after a patient's jaw was fractured during a molar extraction. It was admitted that jaw fracture was a known risk of the extraction, but that the dentist did not warn the patient of this risk. It was also conceded that the dentist caused the fracture. Lastly, the patient's damages were not contested, which included the pain and suffering associated with the fracture and permanent numbness to the lower jaw. On cross-examination of the patient's seasoned expert, he was confronted with prior inconsistent testimony regarding his experience in extracting molars and his opinion that all risks of a procedure need to be shared with the patient. Further, the expert agreed with the defense's argument that the risk of jaw fracture of an erupted right lower molar was less than .0009% and the patient had a better chance of dying from complications associated with the extraction than suffering a fracture. The jury was persuaded by the defense's arguments early in the case due to the thorough cross-examination of the patient's expert. 

Received defense verdict in a wrongful death and survival medical malpractice arbitration involving a single mother in her twenties from toxic shock syndrome. The plaintiff was admitted to a hospital facility with a provisional diagnosis of anaphylaxis secondary to a medication allergy. The patient deteriorated under the supervision of a nurse practitioner while on a telemetry unit and was eventually transferred to the intensive care unit. The patient succumbed to her condition several days later. There was a substantial future economic damage and pain and suffering component to the case given the plaintiff's young age, rapid decline and extent of necrosis (face, upper and lower extremities).

Obtained a defense verdict in a nursing negligence claim. The plaintiff alleged to have suffered a fall in a hospital bathroom three days post-operatively that re-injured his surgically repaired knees. The nurses denied the patient fell to the ground and testified, consistent with their charting, that the patient lost balance in the bathroom and sat on a commode. There was a significant economic damage claim in that the plaintiff was a young restaurant owner who suffered two distinct orthopedic injuries that required multiple surgeries and additional future care. The jury returned a defense verdict 50 minutes after deliberation began, finding that the nurses were not negligent.

Obtained a defense verdict in a medical malpractice trial involving a middle-aged mother of two who was allegedly left a quadraparetic and wheelchair-bound as a result of a physician's failure to timely diagnose and treat an infectious process of the cranial nerves and cerebellum. The plaintiff argued that as a result of the alleged negligence, she needed home health care for the rest of her life and submitted expert testimony arguing for the recovery of boardable future medical expenses totaling $4 million and past and future pain and suffering. The last settlement demand was $2 million. No settlement offers were made prior to or during trial.

Successfully argued for the dismissal of punitive damages and Scampone corporate negligence claim against a Pennsylvania nursing home involving a resident who was injured while undergoing physical therapy at the facility. At the conclusion of considerable discovery yielding thousands of pages of administrative documents and multiple corporate defendant witnesses and former employees of the facility, summary judgment was granted as to plaintiff's claims that neglect, lack of appropriate staffing and the facility owner's general desire to make a profit over patient care caused or contributed to her injuries. In light most favorable to the plaintiff, the court held that the resident did not link the allegations of neglect and understaffing to her injuries which occurred in an acute incident during physical therapy. In addition, the court rejected the possible imposition of punitive damages, citing deposition testimony from the plaintiff about her interactions with the nursing home staff that was inconsistent with conduct warranting the imposition of punitive damages and the opinions of her own experts.
Thought Leadership

Classes/Seminars Taught

Anticipated Clinical Risks of Artificial Intelligence in Healthcare, client webinar, June 12, 2021

The Risks and Legal Aspects of Artificial Intelligence in Healthcare, Hospital Insurance Federation webinar, May 19, 2021

The Future is Here: AI and Healthcare Claims, South Carolina Chapter of the American Society of Healthcare Risk Management webinar, April 23, 2021

The Risks of AI in Healthcare, client webinar, April 19, 2021

Integrating Health Care and Technology: Apps, Medical Devices and AI, client webinar, February 18, 2021

Artificial Intelligence in Medicine: Risk Management and Litigation Issues, online continuing education conference, Pennsylvania Patient Safety Authority, January 12, 2021

It's Not All About the Medicine: The New Scrutiny on Your EMR Documentation, presented at a virtual meeting of the Luzerne/Lackawanna Medical Society, November 18, 2020

The Return of Jury Trials: The Current State of Jury Trials in the Age of COVID-19, national teleconference for American Legal Connections (ALC), November 12, 2020

Learn From Those Who Know: Jury Trial Tactics During the COVID-19 Pandemic, DRI National Remote CLE, September 15, 2000

Lessons and Observations Made From a Socially-Distanced Jury Trial During the COVID-19 Pandemic, Inaugural PDI Remote CLE, September 10, 2020

Lessons Learned in with EMR Discovery, Hospital Insurance Federation (HIF), September 9, 2020

Managing EMR and Audit Trail Discovery, LAMMICO Defense Panel Meeting, August 20, 2020

Preparing A Claim for Trial: How Recent Issues, Decisions and Trends Are Impacting Litigation Outcomes, client webinar, June 4, 2020

"Warning Fatigue" Now a Matter of Criminal Liability: The Radonda Vaught Story, Pennsylvania Patient Safety Authority Webinar, May 24, 2020

Telehealth and Documentation in the Time of COVID-19: Information and Best Practices to Protect Patients and Clinicians webinar, May 14, 2020 

The Defense Strikes Back: Managing EMR and Audit Trail Discovery, 2019 ASHRM Annual Conference, Baltimore, MD, October 14, 2019

Frankenstein's Monster: National Scrutiny on EMR Warning Workarounds, Pennsylvania Association for Health Care Risk Management (PAHCRM) Fall Conference, Penn State Berks Campus, Reading, PA, September 13, 2019

Warning: Fatigue Now a Matter of Criminal Liability: The Radonda Vaught Story, co-presenter, Pennsylvania Association for Health Care Risk Management (PAHCRM), July 12, 2019, Bedford, PA

Back to the Future: What the Proposed Venue Changes Mean for Health Care Provider Defendants, Co-Presenter, Pennsylvania Defense Institute Webinar, February 6, 2019

Enough is Enough: Turning the Tables on EMR Discovery , 2018 ASHRM Annual Conference, Nashville, Tennessee, October 2018

The EMR and What to do to Avoid Scrutiny, James S. Jordan, M.D. & Stanley W. Boland, Sr., M.D. Memorial Eyecare Conference, Geisinger Commonwealth School of Medicine, Scranton, PA, March 2018

Risk Management and Legal Issues in Health Care, guest speaker for Health Law course, Penn State Master of Health Administration program, December 10, 2017

CRNA Documentation Issues: Practices to Embrace, Habits to Break, Pennsylvania Association of Nurse Anesthetists' annual meeting, October 21, 2017, Bedford, Pennsylvania

The EMR, Audit Trails and Mobile Devices: How to Narrow Your Professional Liability Exposure, Medical Liability Insurance ExecuSummit, Uncasville, CT, September 20, 2017

New Technologies for the Defense: In and Out of the Courtroom, Pennsylvania Defense Institute's 2017 Annual Conference, July 14, 2017

Want to Avoid a Lawsuit? Document & Disclose, Regional Hospital of Scranton, Scranton, PA, May 12, 2017

EMR Discovery – Practices to Avoid and Lessons to Be Learned, New England Regional Healthcare Risk Management Conference (NERHRMC), Mystic, CT, May 5, 2017

Be Careful What You Wish For: The Fair Share Act and Hospital Liability, Pennsylvania Association for Health Care Risk Management Spring Conference, Williamsport, PA, April 21, 2017

Legally Yours: Legal Implications in the Delivery of Anesthesia, Pennsylvania Association of Nurse Anesthetists Conference, October 2016

Make Mine a Double - Why EMRs Keep us Awake at Night, Marshall Dennehey Client Seminar, June 2016

Legal Ramifications of the Electronic Medical Record, meeting of the American College of Healthcare Trustees, Philadelphia, PA, June 2016

Electronic Medical Records – Litigation Nightmares, Association for Healthcare Risk Management of New York Fall Educational Conference, New York, NY, December 11, 2015

Electronic Medical Records: Update on Litigation Issues, Marshall Dennehey Client Seminars, July 2015

EMR Litigation Issues: Where We've Been and Where We're Going, 2014 American Society for Healthcare Risk Management's Annual Conference & Exhibition, Anaheim, CA, October 26, 2014

The Results Are In: An Overview of the Initial Court Decisions Regarding Electronic Medical Records, Northeast Pennsylvania Health Information Management Association Regional Meeting, June 11, 2014

Insurance and the Tripartite Relationship: Conflicts of Interests and Right to Independent Counsel, co-presenter, Strafford webinar, February 12, 2014

It's Okay to Say I'm Sorry: The How-To Workshop for Apology and Disclosure, co-presenter, The Hospital and Healthcare Association of Pennsylvania, Harrisburg, PA, January 29, 2014

Economic Damages in the Catastrophic Case, Panelist, CLM Professional Liability Committee Meeting, Boston, MA, July 25, 2013

The Ex-Employee: Discovery/Privilege Issues When Plaintiff's Lawyer Comes Knockin', Moderator/Co-Presenter, Claim & Litigation Management Alliance (CLM) Annual Meeting, San Antonio, TX, April 11, 2013

Deposition Issues Pertaining to the EMR, Co-Presenter, Lehigh Valley Health Network Annual Risk Symposium, Allentown, PA, April 12, 2013

Working with Experts post-Barrick and Cooper, Panelist, PDI/NEPATLA Regional CLE, Mohegan Sun Casino, Wilkes-Barre, PA November 14, 2012

Defending the Electronic Medical Record Deposition, ASHRM Annual Conference & Exhibition, National Harbor, MD, October 9, 2012

The Impact of Social Media on the Tripartite Relationship, Claims & Litigation Management Alliance 2012 Pennsylvania Event, Philadelphia, PA, September 20, 2012

OMG?!-The Impact of Social Media on the Tripartite Relationship, Moderator/Co-Presenter, Claim & Litigation Management Alliance (CLM) Annual Meeting, San Diego, CA, March 27, 2012

Electronic Medical Records 101: What Claims Professionals Need to Know, co-presenter, Council on Litigation Management Annual Meeting, New Orleans, Louisiana, March 24, 2011

E-Discovery Update, panelist/speaker, Pennsylvania Defense Institute Annual Conference, Omni Bedford Springs Resort, Bedford, Pennsylvania, September 30, 2010

Published Works

"Negligent Advice of a Class III Medical Device Sales Rep," The Legal Intelligencer, Medical Malpractice Supplement, April 11, 2017

"A Pandora's Box: The EMR's Audit Trail," Counterpoint, newsletter of the Pennsylvania Defense Institute, February 2017

"It Ain't Over 'Til It's Over: Judge Wettick Affirms Practice of Limiting Deposition Opinions of Defendant Physicians," Defense Digest, Vol. 22, No. 4, December 2016

"Wake Me Up!! I've Had Enough!! Litigation Nightmares With the Electronic Medical Record," The Risk Management Quarterly, newsletter of the Association for Healthcare Risk Management of New York, Inc. (AHRMNY)

"EMR's and Litigation: Issues Decided and What's Next?" The Legal Intelligencer, Medical Malpractice Supplement (page 5), April 12, 2016

Electronic Medical Records and Litigation, published by Thomson Reuters Legal, September 2014

"OMG?! The Impact of Social Media on the Tripartite Relationship," Co-Author, Litigation Management Magazine, Spring 2013

"What's It Worth? Best Practices in Defending Economic Damages in the Catastrophic Accident," Co-Author, Litigation Management Magazine, Fall 2012

"Reducing Medical Malpractice E-Discovery Issues and Costs," The Legal Intelligencer, February 14, 2012

"A View From the Trenches: Discovery Issues With Electronic Medical Records," Risk Rx, Special Edition on the Electronic Health Record, University of Florida, Vol. 8, No. 1 January-March, 2011; and Florida Hospital Association's Risk Review, August 23, 2011

Media Commentary

"Hospital Sole Defendant in Some ED Malpractice Claims," ED Legal Letter, December 2019

"Philly or Not - Victims Face Long Odds in PA Med-Mal Cases," Law360, March 1, 2019
Admissions
U.S. District Court Middle District of Pennsylvania
2000
U.S. District Court Northern District of New York
2020
Education
Roger Williams University School of Law (J.D., 1996)
Shippensburg University of Pennsylvania (B.A., cum laude, 1993)
Honors & awards
AV® Preeminent™ by Martindale-Hubbell®
"Exceptional Performance Citation" by the Defense Research Institute, July 2015
Associations & memberships
American Legal Connections
American Society for Health Care Risk Management (ASHRM)
Claim and Litigation Management Alliance (CLM), Co-Chair for Pennsylvania Membership Development, 2012
Defense Research Institute (DRI), Atlantic Region Director, 2019-2021; State Membership Chairman, 2017; State Representative to DRI on behalf of Pennsylvania Defense Institute, 2017
Defense Research Institute (DRI) Foundation, President
Lackawanna County Bar Association
Pennsylvania Association for Health Care Risk Management (PAHCRM), President, 2012, 2016
Pennsylvania Bar Association, Health Care Law Committee, Secretary, 2010-2012; Health Care Law Subcommittee on Civil Litigation, Chairman, 2011
Pennsylvania Coalition for Civil Justice Reform
Pennsylvania Defense Institute (PDI), President, 2014; Executive Board, 2009-2013; Board of Directors, 2007-2009, 2015-present; state representative to the Defense Research Institute, 2017