Long Island, NY – Melville
175 Pinelawn Road, Suite 250, Melville, NY 11747 - (631) 232-6130
Marshall Dennehey Warner Coleman & Goggin established an office on Long Island in October 2011, first opening in Hauppauge and then relocating in 2014 to Melville to accommodate the firm's clients and growth. Located in the heart of Suffolk County, the office services its clients' needs throughout all of New York State.
The lawyers in the Melville office have lived and worked on Long Island throughout their careers and are familiar with the needs of its business and professional communities. Melville is located within close proximity to all the major airports and traffic arteries, providing the attorneys with easy access to all of Long Island, as well as the entire state of New York. In fact, the attorneys often appear in courts located as far north as Buffalo.
Well known for its businesses in the technology and service industries, Long Island has a varied and vast business community. The firm's location in Suffolk County gives it the ability to service all types of industries throughout the area.
Additional information regarding this office is available by contacting Anna M. DiLonardo, Esquire, the managing attorney of the office, at (631) 227-6346 or amdilonardo@mdwcg.com.
DIRECTIONS
From the New York City:
Take the Long Island Expressway (I-495) East to Exit 49S (RT-110 South/Broadhollow Rd.)  
Continue on south service road and use the two right lanes to turn Right onto 110 S / Broadhollow Road.  
Use the two Left lanes and turn left onto Baylis Road for .07 miles staying left, and the entrance to 175 Pinelawn Road offices will be on the left. 
From the East End:
Take Long Island Expressway (I-495) West. Merge onto Exit 49N (RT-110 South/Broad Hollow Rd) toward Amityville. Once on Broadhollow Road follow the above directions.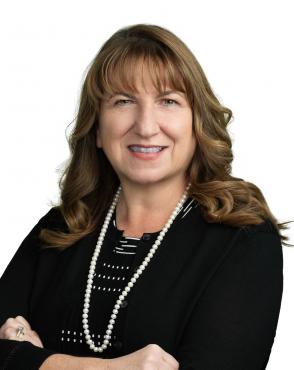 Managing Attorney
Contact