Fort Lauderdale
2400 E. Commercial Boulevard, Suite 1100, Fort Lauderdale, FL 33308
(954) 847-4920
The Fort Lauderdale office of Marshall Dennehey is conveniently located near our South Florida and statewide clients, while remaining centrally located to the courts and main transportation arteries. As a regional office of Marshall Dennehey, the Fort Lauderdale office is backed by the resources of a firm with 500 lawyers. It stands ready to assist every client -- be they individuals, small businesses, large corporations or insurance carriers -- by providing high-quality, results-oriented legal representation that is both innovative and cost-effective.
For additional information concerning the Fort Lauderdale office, please contact Michael A. Packer, Esquire, its managing attorney, by telephone at (954) 847-4921 or by email at mapacker@mdwcg.com. 
DIRECTIONS
Driving Directions from Ft. Lauderdale Airport (FLL):
Take I-595 W from Terminal Drive and follow to Exit 10A and I-95 N.  Continue on I-95 N to EXIT 32 and merge onto FL870 E/NW 50th St/W Commercial Boulevard and Federal Highway.  Follow Commercial Boulevard East for approximately 2.2. miles to our offices on the Southeast corner of Commercial Boulevard and Federal Highway.  Parking is adjacent to the building.
From Miami and West Palm Beach:
From I-95, north or south take EXIT 32, and follow the above directions.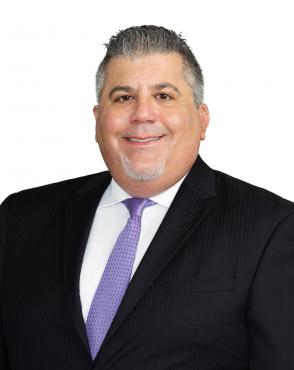 Managing Attorney
Contact