Doylestown
10 N. Main Street, 2nd Floor, Doylestown, PA 18901 - (267) 880-2020
The Doylestown, Pennsylvania office of Marshall Dennehey Warner Coleman & Goggin was established in April of 1982.
The office is located just one block from the Bucks County courthouse. Our location allows for maximum efficiency in the prompt filing of legal documents and attendance at court proceedings. The attorneys who staff the office are familiar with all the nuances of local practice and with the members of the bench and bar.
The Doylestown office provides our clients with an effective defense litigation team of professionals backed by the intellectual property and broad-based experience of the entire firm, permitting localized and economical representation of insurers and self-insured clients.
Additional information concerning the Bucks County office is available by contacting R. Anthony Michetti, Esquire, the managing attorney of this office, at (267) 880-2030 or ramichetti@mdwcg.com.
DIRECTIONS
From New Jersey Turnpike/PA Turnpike:
Exit the Pennsylvania Turnpike at Willow Grove #343. Head North on Route 611. Follow Route 611 North for 10-15 minutes; just past the Barn Plaza Shopping Center and Texaco gas station on the right you will bear right on to the Doylestown Exit from the 611 sign for Doylestown at exit. The exit lane becomes Main Street of Doylestown after you cross over Route 202. Continue on Main Street into the heart of Doylestown. Our offices are at the corner of Main Street and State Street (left side large white building) in the Fountain House, above Starbucks.
Parking:
2-hour metered parking is available on the street and in the lot behind the building. To get to the lot, take a left off Main Street onto State Street, take a right on Hamilton Street, a right on Court Street and a right into the lot. Also free parking is available at the Bucks County Courthouse lot which is a block north of our office on Main Street (off to left, across from the courthouse).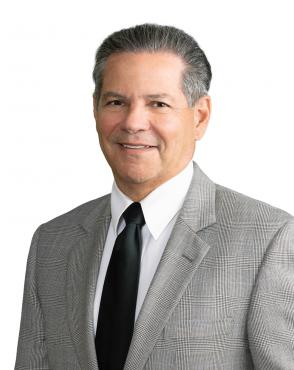 Managing Attorney
Contact