Jessica L. Julian
Shareholder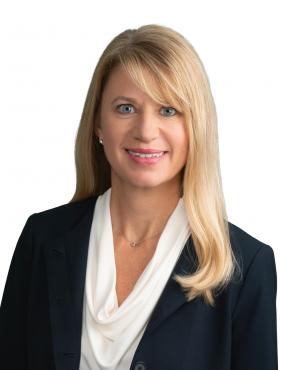 Areas of Practice
Contact Info
(302) 552-4309
Overview

Jessica is the supervising attorney for the firm's Workers' Compensation Department in Delaware. She represents employers, insurance carriers and third-party administrators in all manner of claims related to workers' compensation. Jessica has defended cases involving car manufacturers and government agencies. She also handles successive carrier/employer disputes.

Jessica successfully argued before the Superior and Supreme Courts that Huffman damages do not begin to accrue until at least 44 days from the date of a settlement, giving the employer an initial 14-day period to satisfy the settlement and 30 days to cure any default for the failure to pay timely.

A graduate of the University of Delaware, Jessica received her degree in international relations and economics. She later attended Widener University School of Law.

Jessica is a member of the Defense Counsel of Delaware, and previously served as the Delaware state liaison for the Defense Research Institute. She is also the former chair of the Workers' Compensation Section of the Delaware State Bar Association. Jessica has presented many in-house seminars and has spoken on various workers' compensation matters before members of the Bar.
Thought Leadership

Classes/Seminars Taught

Defining Voluntary Removal from the Workplace, Delaware State Bar Association, January 14, 2020

How Medical Marijuana Is Impacting Workers' Compensation, Marshall Dennehey Workers' Compensation Seminar, October 24, 2019

Bad Eggs: Defending Injuries Stemming from Violence in the Workplace, Marshall Dennehey Workers' Compensation Seminar, October 19, 2017

Nally and Successive Carrier Liability, Workers' Compensation Section of the Delaware State Bar Association, Wilmington, Delaware, January 18, 2017

Do's and Don'ts of Fact Witnesses, Marshall Dennehey Workers' Compensation Seminar, October 27, 2016

Defense Counsel Wish List, Marshall Dennehey Workers' Compensation Seminar, October 19, 2016

Double Play: What Happens When Your Claim Crosses Multiple States?, Marshall Dennehey Workers' Compensation Seminar, October 22, 2015

Presenting the Clean Claim, Delaware State Bar Association Workers' Compensation Conference, Wilmington, Delaware, May 6, 2015

Employment Law Update and Workers' Compensation Basics, Delaware State Dental Society, Dover, Delaware, March 19, 2015

Checks and Balances: A Dream Team Approach, Marshall Dennehey Workers' Compensation Seminar, October 30, 2014

Workers' Compensation Update, Office and Trial Practice, Delaware State Bar Association, Wilmington, Delaware, November 22, 2013

Tri-State Workers' Compensation Legal Update, Roadmap to Success - Understanding Workers' Compensation, Marshall Dennehey seminar, October 24, 2013

Workers' Compensation Update 2013, Delaware Employer Council, Dover, Delaware, May 8, 2013

Medicare Set-Asides: When You Need Them, When You Don't, Workers' Compensation Section of the Delaware State Bar Association and the Industrial Accident Board, Wilmington, Delaware, May 7, 2013

Discovery Issues, Workers' Compensation Section of the Delaware State Bar Association, Wilmington, Delaware, January 23, 2013

Heart Attacks, Strokes & Idiopathic Falls, Workers' Compensation Section of the Delaware State Bar Association and the Industrial Accident Board, Wilmington, Delaware, May 2, 2012

Crazy Issues of Causation, Workers' Compensation Section of the Delaware State Bar Association and the Industrial Accident Board, Wilmington, Delaware, May 4, 2011

Published Works

"Death, Be Not Proud: Benefits Continue," Defense Digest, Vol. 12, No. 4, December 2006
Education
Widener University School of Law (J.D., 1997)
University of Delaware (B.A., 1994)
Associations & memberships
Delaware State Bar Association (Workers' Compensation Section, Chairperson, 2009-2010)
Defense Counsel of Delaware
Randy J. Holland Delaware Workers' Compensation Inn of Court, charter member