Jennie Philip
Co-Chair, Property Litigation Practice Group
Shareholder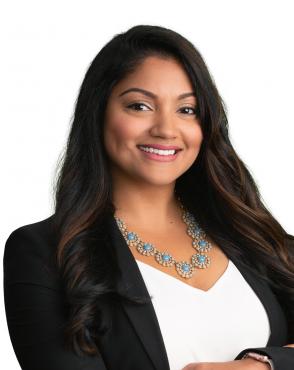 Contact Info
(215) 575-2781
Overview

Jennie is a shareholder in the Professional Liability Department. She focuses her practice on the investigation and defense of residential and commercial property litigation, extra-contractual litigation and insurance fraud matters. She is often called upon to counsel her clients on the development of strategies for mitigating complex first party property claims with potential bad faith exposure. Jennie is retained regularly to challenge policyholder experts such as public adjusters, contractors and engineers. She also investigates potentially fraudulent insurance claims and has conducted hundreds of Examinations Under Oath pertaining to homeowner, commercial, automobile and fraudulent ring activity. Jennie provides in-house education and training to clients, and is a frequent national speaker on first party property and SIU issues.

Jennie graduated from the Widener University School of Law in December 2007. She received her undergraduate degree in Political Science from Temple University in 2002. Jennie is admitted to practice in Pennsylvania and New Jersey.
Results

Significant Representative Matters

Judgment in favor of our client where the insured made a claim regarding her property and a detached structure following Hurricane Sandy. We were retained to conduct the Examination Under Oath of the insured to determine whether the detached structure was used for business purposes. The insured maintained that she used the detached structure for her jewelry making "hobby." We conducted the EUO, concluded the investigation and filed affirmative litigation seeking a declaration from the court that no coverage would exist for the detached structure. The court found in favor of our client and declared that we had no further obligation to the insured for the detached structure.

Obtained a defense verdict following a trial where the Plaintiffs claimed damage to their property as a result of a winter storm; including interior water damage and complete stucco replacement. The investigation revealed that the sheathing behind the stucco was damaged that, therefore, complete replacement of the stucco was excluded pursuant to the policy terms. The interior damages were paid. At trial, Plaintiff maintained that the sheathing was not rotted, rather, it was damaged from a weather event and that our clients estimate for the interior damages were insufficient. Plaintiff was claiming $113,000. The Court found in favor of the Defense and the damages Plaintiff was claiming were excluded pursuant to the terms of the policy.
Thought Leadership

Classes/Seminars Taught

Identifying Fraudulent Workers' Compensation Claims, Marshall Dennehey Workers' Compensation Seminar, October 24, 2019

4th and 5th Amendments: Civilian and Police Interactions – Moderator, SABA Conference, Atlanta, GA, June, 2019

This is Jeopardy! The Pennsylvania Unfair Claims Practices Act, Pennsylvania Association of Mutual Insurance Companies (PAMIC) Annual Claims Summit, Gettysburg, PA, April 10, 2019

Mock Examination Under Oath: Theft Loss, PLRB Claims Conference & Insurance Services Expo, Indianapolis, IN March 2019

Property Insurance Fraud Update: Real Housewives Edition, Marshall Dennehey Insurance Fraud 360 Seminar, Lafayette Hill, PA, June, 2018

Unfair Claims Practices Act: This is Jeopardy!, PLRB Claims Conference & Insurance Services Expo, Orlando, FL April 2018, Co-presenter

Unfair Insurance Practices Act and Strategies for Claims Handling, Pennsylvania's 2018 Insurance Fraud Conference, Hershey, PA, April, 2018

Dealing with Jokers? How and When to Play the Rescission Card, Pennsylvania's 2017 Insurance Fraud Conference, Hershey, PA, April, 2017

It's Jeopardy! An In-depth Look At The Unfair Claims Act, PLRB Claims Conference & Insurance Services Expo, Boston, MA, March 2017, Co-presenter

Combating Contents Fraud, PLRB Investigating Potential Fraud Webinar Series, October 2016, Co-Presenter

#WaterIsTheNewArson, Marshall Dennehey Insurance Fraud 360 Seminar, Lafayette Hill, PA, June, 2016

Mock Examination Under Oath: Theft Loss, PLRB Claims Conference & Insurance Services Expo, San Antonio, TX, April 2016

OMG, LOL, Not Another Social Networking Class!, Pennsylvania's 2016 Insurance Fraud Conference, Hershey, PA, April , 2016

It's Jeopardy! An In-depth Look At The Unfair Claims Act, Client Presentation, Omaha, NE, March , 2016

First & Third Party Perspectives in Homeowner's Claims, Dispute Resolutions Institute's Annual Personal Injury Practicum, Philadelphia, PA. October, 2015.

Appraisal and Recent Trends in Bad Faith Law, Marshall Dennehey Client Seminar, April, 2015

Potentially Fraudulent Claims on Foreclosed Properties, Property & Liability Resource Bureau 2015 Claims Conference, March 29, 2015

SIU Etiquette for Attorney-Client Privilege, Marshall Dennehey Insurance Fraud 360 Seminar, Lafayette Hill, PA, June, 2014

Coverage 'C': Tools to Ensure Payment of Legitimate Content Claims, Marshall Dennehey Client Seminar, May 2014

Foreclosed! Handling Claims on Foreclosed Properties, 2014 Pennsylvania Insurance Fraud Conference, Hershey, PA, April 2014, Co-presenter

Cell Phone Forensics and the Legal Procedures, Pennsylvania Insurance Fraud Prevention Authority Annual Conference, Hershey, PA, April 1-2, 2013

How to Avoid Bad Faith by Way of Example, Client Regional Summit, March 2014

Innocent Third Party and Contemporary SIU Coverage Issues, Marshall Dennehey Insurance Fraud Perspectives Seminar, Lafayette Hill, PA, June 2012

Published Works

"When it Comes to Fraud, Water is on Fire - Fraudulent Water Damage Claims Are on the Rise," Litigation Management, Summer 2016

"The Court 'Values' the Policy Appraisal Provision By Requiring the Insured to Participate in an Appraisal Before Commencing Suit," Defense Digest, Vol. 19, No. 3, September 2013
Admissions
U.S. District Court Eastern District of Pennsylvania
2014
Education
Widener University School of Law (J.D., December 2007)
Temple University (B.A., 2002)
Honors & awards
CLM Claims College, Certified Claims Professional (CCP), School of Property, Graduate 2016
Pennsylvania Super Lawyer Rising Star
2015-2018
Litigation Management Institute, Graduate 2018 (CLMP)
Associations & memberships
Bucks County Bar Association
Bucks County YWCA, Board Member, 2013-2016
Philadelphia Bar Association
South Asian Bar Association
South Jersey Claims Association