Thomas P. Bracaglia
Shareholder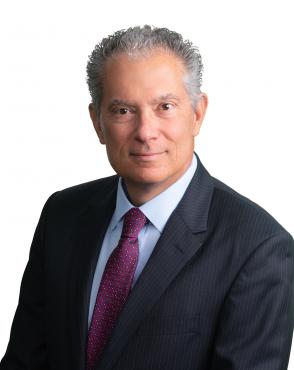 Contact Info
(215) 575-4558
Overview

Tom joined Marshall Dennehey in 2004 as a shareholder in the firm's Casualty Department. He concentrates his practice in the areas of complex civil litigation and catastrophic losses, including product liability, construction accidents, fire losses, premises liability, vehicle liability and defamation. Tom has been trying cases for over 25 years before the state and federal courts of New Jersey and Pennsylvania and arguing before the appellate courts of those jurisdictions. His clients include many national and multinational corporations and their insurers.

Tom graduated from Hamilton College, cum laude, with a Bachelor of Arts in 1977. He received his juris doctor from Villanova University School of Law in 1980. From 1980-81, he clerked for the Honorable Robert S. Gawthrop, III, Chester County Court of Common Pleas and was an Assistant District Attorney, Chester County from 1981-82. He has been a judge pro tempore for the Court of Common Pleas, Philadelphia County, since 1998.

Outside of his practice, Tom is active in coaching community youth sports.
Results

Significant Representative Matters

Obtained a defense verdict in a jury trial on behalf of a major sporting venue in a case in which the plaintiff was run over by a driver who was leaving the sporting venue after allegedly consuming alcohol that he brought onto the premises of the sporting venue and became intoxicated. Plaintiff's lowest demand was $16,000,000.

Obtained a defense verdict in a jury trial on behalf of a fire suppression service company in a case in which a restaurant was consumed by a fire that allegedly began and spread as a result of the fire suppression company's negligent maintenance of the restaurant's fire suppression system.

Obtained a defense verdict in a jury trial on behalf of a shopping mall in a case in which the plaintiff sustained catastrophic injuries in a motor vehicle accident allegedly as the result of being chased off premises by a mall security guard in the mall patrol vehicle, which was illegally equipped with police lights.

Obtained a defense verdict in a jury trial on behalf of an oil company in a case in which a pedestrian sustained serious permanent injuries and loss of earning capacity when struck in the middle of the road by a vehicle operated by an employee of the oil company.

Obtained a defense verdict in a jury trial on behalf of an oil service company in a subrogation action arising out of a fire that destroyed an historic church, which was allegedly caused by the oil company's negligent servicing of the church's boilers.

Successfully defended a foreign steel company in an action where the plaintiff was boiled to death in a superheated slag pit on the premises of the steel company, including recovery of all fees and costs incurred in defending the steel company after two weeks of trial.

Resolved a case during jury trial on behalf of a major clothing manufacturer in a case in which a child was asphyxiated by allegedly defective clothing for 20% of the pre-trial demand.

Obtained summary judgment on behalf of a major manufacturer of wood stain products in a subrogation action arising out of a house fire on the basis of federal pre-emption on the grounds that the product's labeling was governed by and complied with the Federal Hazardous Substances Act.

Obtained summary judgment on behalf of a highway construction company in a case involving three fatalities allegedly caused by the highway construction company's negligent construction and implementation of a highway safety barrier on an interstate highway.

Obtained a defense verdict in jury trial on behalf of a major telecommunications company in a toxic tort case in which the plaintiff alleged permanent systemic injuries and cognitive impairment as the result of contact with solvents manufactured by the telecommunications company.

Obtained a defense verdict in a jury trial in a case involving the death of a mother and catastrophic injuries to her daughter and sister when run over by motorist on his way to pick up salary checks for himself and his co-workers from his employer on the basis that the motorist was not within the course and scope of his employment at the time of the accident.

Obtained a defense verdict in a jury trial on behalf of a medical product manufacturer in a case where the plaintiff alleged that she became permanently disabled as a result of using a defectively designed hospital bed.

Resolved a case during jury trial on behalf of a motorist who admittedly negligently caused an accident in which a minor child allegedly sustained a traumatic brain injury for 24% of the pre-trial demand.

Significant Appellate Representations

Established appellate case law holding that a plaintiff impliedly waives his statutory privileges against disclosure of psychological, psychiatric, and drug and alcohol treatment records by placing his life expectancy in issue.

Established appellate case law holding that the government contractor defense is viable in Pennsylvania and applicable to a construction company which manufactures products in accordance with specifications set forth by a Commonwealth agency.

Established precedent holding that a provider of highway construction equipment is not subject to suit in tort cases in Philadelphia County.

Established appellate case law holding that a major utility is not subject to suit in tort cases in Philadelphia County.

Established appellate case law on behalf of an international air carrier holding that damage to a corpse is subject to the weight based monetary limits in the Warsaw Convention in a class action for imposition of curses brought by a Nigerian tribe.

Representative Cases

McReynolds v. Benner Tp., 118 Pa.Cmwlth. 215, 544 A.2d 566 (1988)

Okkerse v. Howe, 521 Pa. 509, 556 A.2d 827 (1989)

Onyeanusi v. Pan American World Airways, Inc., 767 F.Supp. 654 (E.D. Pa. 1990)

Onyeanusi v. Pan Am World Airways, Inc., 952 F.2d 788, 60 USLW 2437 (3rd Cir. 1992)

Diamon v. Hosgood, 27 Phila 158 (Phila CCP 1994)

Pierce v. Long John Silver, (1996 U.S. Dist. Lexis 4021) (E.D.Pa.)

Weisman v. Green Tree Ins. Co., 447 Pa.Super. 549, 670 A.2d 160 (1996)

Kraus v. Taylor, 38 D&C 4th (Bucks CCP 1997)

Lentz v. Mason, 961 F.Supp. 709, 45 ERC 1083, 27 Envtl. L. Rep. 21 (D.N.J. 1997)

Levin v. Lynn, 310 N.J.Super. 177, 708 A.2d 454 (1998)

Kraus v. Taylor, 710 A.2d 1142 (Pa.Super. 1998)

Lentz v. Mason, 32 F.Supp.2d 733 (D.N.J. 1999)

Gorski v. Western Electric Co., 34 Fed Appx. 855 (2000 U.S. Dist Lexis 11960)

Kraus v. Taylor, 560 Pa. 220, 743 A.2d 451 (2000)

Johnson v. Dougherty Equip. Co., (2001 U.S. Dist. Lexis 15882) (E.D.Pa.)

Williams v. Mercedes Benz, 59 D&C 4th 514 (Schuylkill CCP 2001)

Meeks v. APV LTD., (2002 U.S. Dist. Lexis 11513) (E.D.Pa.)

PECO Energy Co. v. Phila. Suburban Water Co., 802 A.2d 666 (Pa.Super. 2002)

Silvi v. United States, (2002 U.S. Dist. Lexis 11407) (E.D.Pa.)

Oxford Presbyterian Church v. Sico Oil Co., 815 A.2d 1094 (Pa.Super. 2003)

Svege v. Interstate Safety Service, Inc., 862 A.2d 752 (Pa. Super 2004)
Thought Leadership

Classes/Seminars Taught

What's it Worth? Evaluating & Settling Personal Injury Cases, Pennsylvania Association for Justice Seminar, Philadelphia, PA, March 2014

DRI 2014 Trial Tactics Seminar, Miami, FL, March 2014
Admissions
U.S. Court of Appeals 3rd Circuit
1980
U.S. District Court District of New Jersey
1980
U.S. District Court Eastern District of Pennsylvania
1980
U.S. District Court Middle District of Pennsylvania
1981
Education
Villanova University School of Law (J.D., 1980)
Hamilton College (B.A., cum laude, 1977)
Honors & awards
AV® Preeminent™ by Martindale-Hubbell®
Pennsylvania Super Lawyer
2009-2010, 2012-2016, 2018-2019
Associations & memberships
Academy of Advocacy, Fellow, 1989
Defense Research Institute
National Institute of Trial Advocacy, Fellow, 1985
Pennsylvania Bar Association
Philadelphia Bar Association
Certification
OSHA 10-Hour Construction Certification