Terrance A. Bostic
Senior Counsel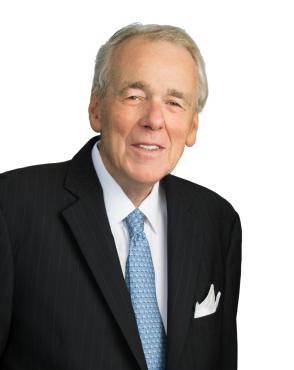 Contact Info
(813) 898-1804
Overview

Terrance Bostic's legal practice has focused on securities litigation and arbitration, white collar criminal defense and all manner of commercial litigation for over 30 years. He has handled hundreds of cases involving complex litigation and appeals in federal and state courts, before arbitration and mediation panels and before government, regulatory and corporate investigatory bodies. In addition, Terrance represents condominium and homeowners associations as well as employers, in employment law maters.

For some 10 years prior to joining Marshall Dennehey, Terrance served as vice president and associate corporate counsel with Raymond James Financial, where his primary duty was to defend subsidiary broker-dealers in FINRA arbitration claims, customer complaints, and regulatory inquiries regarding a wide variety of issues and products. While at Raymond James, Terrance also conducted internal investigations, participated in educational programs, wrote articles and spoke at various conferences. He holds a Series 7 license from the Financial Industry Regulatory Authority as a Registered Representative. Terrance is also a FINRA Dispute Resolution Arbitrator.

Before joining Raymond James Financial, Terrance developed a significant legal practice over an 18-year period. A portion of his broad-based civil litigation practice focused on the representation of individuals and corporations in business disputes, including breach of contract and fraud claims, estate and trust disputes, antitrust, civil forfeitures and other complex civil litigation. He has represented securities clients in federal and state courts, before the United States Securities Exchange Commission, the New York Stock Exchange Enforcement Division, the New York Stock Exchange Board of Directors, the American Arbitration Association, the American Stock Exchange, the National Association of Securities Dealers, the Enforcement Division of the Financial Industry Regulatory Authority and FINRA Dispute Resolution

While in private practice, Terrance was defense counsel in some of the most significant white collar criminal litigation matters in the Middle District of Florida. His white collar defense practice focuses on grand jury investigations, trials and appeals related to offenses such as antitrust, bank fraud, bankruptcy fraud, environmental crimes, government contract and program fraud (including defense contracting and Medicare fraud), money laundering, racketeering, securities fraud, tax violations and theft of intellectual property. Terrance's white collar defense cases were not limited to the Middle District of Florida, and he has represented defendants in various other federal courts, including the Southern District of New York.

Upon graduation from law school, Terrance was accepted into the United States Department of Justice honor's program and was appointed an Assistant United States Attorney for the Middle District of Florida by Attorney General Benjamin Civiletti. As part of his training, Terrance completed courses in criminal, civil and appellate advocacy at the Department of Justice Advocacy Institute in Washington, D.C. As an Assistant United States Attorney, he was responsible for grand jury investigations, prosecutions and appeals related to a variety of criminal offenses. During his tenure with the Department of Justice, he also served as a Special Assistant United States Attorney for the District of New Jersey in connection with prosecutions related to the Angelo Bruno crime family.

After leaving the D.O.J, he accepted a position as Assistant Counsel to the United States Senate Permanent Subcommittee on Investigations. The Permanent Subcommittee on Investigations is part of the Committee on Homeland Security and Governmental Affairs. Under the direction of then Senator Sam Nunn (D. Ga.), the staff carried out investigations and conducted public hearings focusing on issues related to criminal activity that impacted upon national health, welfare or safety, including syndicated criminal activity, investment fraud, money laundering, and the use of offshore banking and corporate facilities to carry out criminal activity within or which affected the United States. The subcommittee also drafted legislation and provided oversight of federal law enforcement's response to criminal activity.

Terrance graduated from the University of Miami School of Law in 1980. While in law school, he served as an intern for two years with the United States Department of Justice Southeast Regional Organized Crime and Racketeering Strike Force in Miami. He was active in various student organizations and was president of the local chapter of Phil Delta Phi International Legal Fraternity. Upon graduation, he received the Benton Becker Award as an outstanding trial advocate in his graduating class.

Terrance has an AV Preeminent® rating from Martindale-Hubbell, and during the past four years, he has been selected as a "Tampa Top Rated Lawyer" in arbitration or securities law. Terrance previously served on the Federal Court Practice Committee of the Florida Bar, the Executive Council of the Trial Lawyers Section of the Hillsborough County Bar Association, co-chair of the Criminal Section of the Hillsborough County Bar Association and has previously served as a Master in the Ferguson-White Inn of Court.
Results

Significant Representative Matters

Represented a broker-dealer that was sued in arbitration by two retired broker Claimants who sought $5 million dollars in past and future benefits under a retirement program which paid override fees to retired brokers on books of business the retired brokers had developed decades ago. Defended the case on the basis that the broker-dealer client had no liability to the Claimants because the retirement program was already terminated by a predecessor broker-dealer prior to our client's acquisition of that predecessor broker-dealer. In addition, the case was defended on the basis that the applicable contracts allowed for the retirement program to be modified or terminated.

Successfully served as supervising counsel in defense of a large mass tort arbitration, and other related arbitrations where the value of the cases exceeded $15,000,000.

Successfully defended a financial advisor in an disciplinary proceeding brought by the Enforcement Division of the New York Stock Exchange and in a subsequent appeal to the Board of Directors of the Exchange.

Obtained a defense verdict while serving as lead counsel for one of the defendants in an 18-month grand jury investigation and two-month trial in the prosecution of a major defense contractor and its employees in the Middle District of Florida.

Retained on eight occasions by the Florida Judicial Qualifications Commission to serve as Special Counsel in disciplinary proceedings against Florida state court judges. As Special Counsel, conducted the underlying investigation, drafted proposed charges, represented the Commission at a hearing on the merits, drafted the Commission's Report and Recommendation and, in some cases, argued in support of the Commission's Report and Recommendation before the Florida Supreme Court.

Served as co-counsel in a six-month money laundering trial in the Middle District of Florida, which was the first money laundering prosecution of a major international bank and its employees. The underlying facts in this case have been the subject of several congressional hearings and over a dozen books.

Counsel in a two-year nationwide antitrust investigation by the Department of Justice targeting major manufacturers of wire products which ended with negotiated pleas by the corporate and individual defendants.

Represented a stock broker in a criminal securities fraud trial in the Southern District of New York related to a fraudulent IPO pump and dump scheme (the facts underlying the case were the subject of a book, "Born to Steal: When the Mafia Hit Wall Street," written by Business Week columnist Gary Weiss).

Successfully defended two individuals who were allegedly responsible for multi-million dollars of environmental damage in a criminal procesution in the Circuit Court for Levy County, Florida.
Thought Leadership

Publications

"New Year's Resolutions? For Financial Firms and Advisors, Cybersecurity Should Top the List," Aon Advisor Solutions newsletter, Winter 2015
Admissions
U.S. Court of Appeals 11th Circuit
U.S. District Court Middle District of Florida
1980
U.S. District Court Southern District of Florida
1986
Education
University of Miami Law School (J.D., 1980)
Our Lady of the Lake University (B.S., 1975)
Honors & awards
AV® Preeminent™ by Martindale-Hubbell®
Associations & memberships
Defense Research Institute
Florida Bar
Hillsborough County Bar Association