Tara Gill Nalencz
Shareholder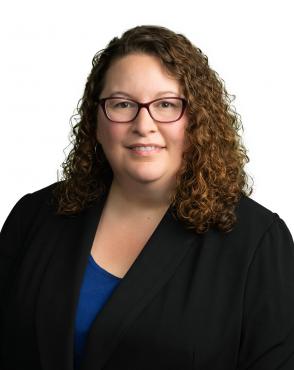 Contact Info
(215) 575-2843
Overview

Tara is a highly experienced litigator who passionately defends clients in serious, often high exposure, catastrophic cases. Whether handling a case from its inception, acting as monitoring counsel, taking a case over on the eve of trial, or briefing and arguing an appeal, Tara's depth of experience provides confidence to her clients. Large or small, her clients know that their matters will be handled proactively, aggressively and with maximum efficiency, regardless of venue, stage of the proceedings or demand.

As a member of the Casualty Department, Tara's insured and self-insured clients represent a wide variety of businesses and industries, including product manufacturers of both consumer goods and industrial machinery and equipment. She also represents and defends construction companies, property managers, propane, natural gas and oil suppliers. She has also handled numerous Dram Shop liability actions. A fluent Spanish speaker, Tara is often asked to represent and defend international clients or those that have suits brought against them internationally, such as defending hotel owners and operators in actions where the underlying accident took place outside the United States.

Through her complex trial practice, Tara has developed a deep knowledge base of investigative and legal strategies for creating and harnessing digital exhibits, dynamic graphics, video testimony, collected social media, and 3D animations and models. Tara has employed this multifaceted approach throughout all phases of litigation, as a means to effectively direct and cross examine witnesses, as well as successfully communicate with and persuade judges, mediators, and jurors of all backgrounds. Additionally, having handled both multi-district federal court litigation and state court mass tort litigation, Tara has extensive experience designing and managing the efficient and cost-effective collection, review and production of large volumes of electronically stored information (ESI). This is of particular benefit to clients as the e-Discovery process often involves significant confidential and proprietary information.

Outside the courtroom, Tara is a voracious reader and loves to cook for family and friends. She is an avid traveler, who has visited 35 of the 50 states and 16 countries. Tara is also engaged in the legal and civic communities of Philadelphia, where she resides. She has provided pro bono legal services through a local NGO—her proudest moment coming from helping an elderly, longtime legal resident successfully obtain U.S. citizenship. Additionally, Tara supports the First Judicial District of Philadelphia's annual Law Day program, wherein hundreds of area school children are "subpoenaed" to act as jurors in trials of Goldilocks, Jack (of Beanstalk fame), and Brutus Benedict (a/k/a "B.B. or Big Bad") Wolf, having drafted the original scripts and served repeatedly as an attorney for the accused (sometimes even in Spanish).
Results

Significant Representative Matters

Tara successfully briefed and argued the applicability of the sudden emergency doctrine in a three vehicle, single direction accident case with the Superior Court upholding the defense verdict obtained at trial in Philadelphia County. At trial, Plaintiff claimed that she had sustained injuries to her wrists and spine causing total disability. Prior to trial, Plaintiff had undergone multiple surgeries on her spine, including a cervical discectomy and fusion with plating at C-6 and C6-7, as well as implantation and replacement of three spinal cord stimulators. At trial, Plaintiff's boardable economic damages were in excess of $2.5 million. After the close of evidence, Plaintiff asserted that the sudden emergency doctrine, which relieves a driver from liability when confronted with a sudden or unexpected event, applied only to her. The trial judge, however, agreed that given the facts Plaintiff should not receive such a jury instruction, giving it instead as to Defendant Client. Before trial, Plaintiff's settlement demand was $5 million. There were no offers. The jury returned a verdict in favor of the defense, finding that Plaintiff's own negligence was the overwhelming cause of her injuries.

Retained by the excess insurer little more than a month prior to trial in Philadelphia, Tara negotiated a global settlement with only a $100,000 contribution from the excess policy on behalf of the target defendant, despite intense pressure from the mediator and judge at the pre-trial conference to contribute at least $1.5 million. Plaintiff was a 59-year-old union carpenter who fell 21 feet into the basement of a building under construction when he lost his balance while allegedly in the process of tying off. He sustained serious, life threatening internal injuries and fractures as a result of the fall and underwent numerous surgeries as a result. There was an $8.5 million pre-trial demand.

Successfully obtained dismissal of Defendant Client for $200,000 following cross examination of Plaintiffs' main liability expert at a pre-trial Frye hearing to disqualify him. The two plaintiffs had been severely burned when a half-ton electric arc furnace in which they were melting steel exploded. One plaintiff sustained full and partial thickness burns over 65% of his body and because of his burns and skin grafts 95% of his body was disfigured. The other plaintiff sustained burns over 22% of his body. The spouses of both plaintiffs had consortium claims. Following a nine day trial, the jury awarded Plaintiffs a total of $12.7 million from the remaining defendants.

Thought Leadership

Classes/Seminars Taught

Anatomy of a Civil Case: Everything You Need to Know from Pre-Trial Motions to Closing Arguments, First Judicial District of Pennsylvania, Temple University Beasley School of Law State Court Honors Interns, Annually 2013-2019

Trial Lessons Learned in Fairy Tales: Skills to Persuade the Jury, CLE, Pennsylvania Bar Institute, December 2016

The Subpoena: Compliance, Privileges and Objections, CLE, City of Philadelphia Law Department, July 17, 2015

Behind the Black Robe: CLE Event Examining the Role and Responsibilities of Law Clerks and Judges, Drexel University, National Bar Association Women Lawyers Division, Philadelphia Chapter, 2013 & 2014

Persuasion, Power and Practice, CLE series on litigation, mediation and negotiation with Laura Sicola, PhD of Vocal Impact Productions, December 2013

Women@Thomson Reuters Panel Discussion on Networking, Social Media, and Success, Thomson Reuters, Philadelphia, PA, June 25, 2013

E-Discovery Challenges, Solutions & Trends, Panelist, Legal Intelligencer's Litigation Summit, Philadelphia, September 13, 2012
Admissions
U.S. District Court Eastern District of Pennsylvania
U.S. District Court Western District of Pennsylvania
Education
Temple University James E. Beasley School of Law (J.D., 2004)
Pennsylvania State University (M.A., 2001)
Dickinson College (B.A., cum laude, 1999)
Associations & memberships
Philadelphia Bar Association
Temple American Inn of Court