Keith D. Heinold
Of Counsel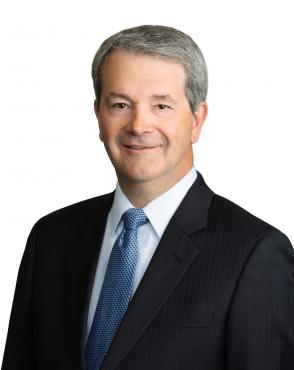 Contact Info
(215) 575-2640
Overview

Keith is an experienced trial attorney who has defended hundreds of product liability cases in complex matters in state and federal courts throughout Pennsylvania, New Jersey, Delaware and elsewhere. Keith serves as chair of the firm's Product Liability Practice Group where he coordinates and oversees product litigation throughout all of the firm's offices.

The scope of Keith's practice includes the defense of all aspects of motor vehicle design and manufacture, appliances and consumer electronics, residential and industrial fires, marine products, motors and power generating and distribution equipment, manufacturing equipment and many others

Keith represents major automobile, truck, and trailer manufacturers in their product liability litigation. Since 1995, he has served as counsel responsible for all product liability litigation in Pennsylvania for a major automobile manufacturer.

He also represents a wide variety of manufacturers and suppliers involving a broad line of products from consumer goods to industrial equipment. In addition to motor vehicle matters, he and his team routinely handle cases involving a wide array of consumer and industrial products, including power generating and distribution equipment, drive systems, appliances, consumer electronics, steel and paper mill equipment, machines of all types and a variety of medical devices and equipment.

Throughout his career, Keith has successfully defended motor vehicle and other product manufacturers at trial in cases involving serious injury and death that included issues surrounding crashworthiness, side-impact protection, alleged defects in restraint systems, steering systems, braking systems, and fires involving property damage and personal injury.

Keith devotes a portion of practice to representing clients in class action litigation across a broad spectrum of issues which include consumer, automotive and marine products, construction cases, electronic billing and telecommunications.
Results

Representative Cases

Roselli v. General Electric Company, 599 A.2d 685 (Pa. Super. 1991) Summary judgment obtained in a burn case involving a fractured coffee pot where plaintiff failed to preserve the evidence for trial. This case created seminal law in Pennsylvania in the area of spoliation.
Thought Leadership

Classes/Seminars Taught

Not So Fast! Suggested Jury Instructions – Pa. Supreme Court Overrules Azzarrello in Landmark Tincher Decision, Only to Have the "Suggested Standard Jury Instructions" See Azzarella Reinstated. Pennysylvania Defense Institute, 49th Annual Conference, Bedford Springs, PA, July 2017

"Unreasonable Dangerous Design" in the Jury Charge and on the Verdict Sheet in Products Liability Cases, Pennsylvania Association of Defense Counsel (PADC), Philadelphia, Pennsylvania, December, 2016

Tincher v Omega Flex, Inc – The New Pennsylvania Approach to Strict Liability Post- Azzarello, Pennsylvania Bar Institute - Webinar, March 2015

Potential Impact of the Affordable Care Act on Future Life Care Plans, Client Presentation, June 2013

Product Liability, AAMGA University Weekend, Phoenix, AZ, August 2007

Spoliation, Pennsylvania Trial Lawyers Association, November 1997

Use of Spoliation Claims in Product Liability Cases, Philadelphia Bar Association, April 1997

Spoliation of Evidence in Pennsylvania, Pennsylvania Bar Institute, Pittsburgh, Pennsylvania, December 1996

Published Works

"There's No Turning Back Now: Product Liability Jury Instructions in the Wake of Tincher v. Omega Flex," Defense Digest, Vol. 24, No. 2, June 2018

"Product Liability Defenses, A State-by-State Compendium," DRI, Editor, Pennsylvania Chapter 2017, 2013, 2007, and 2004

"A New Product Liability Paradigm," Defense Digest, Vol. 21, No. 1, March 2015

"Crashworthiness - Simple in Theory, Complex in Application," DRI In-House Defense Quarterly, Winter 2008

"Spoliation Ball Bounces Back Up for Defendants," April 6, 1999, The Legal Intelligencer

"Future Battlegrounds in Spoliation," January 30, 1995, Pennsylvania Law Weekly, 18 PLW 153

"When Relevant Evidence No Longer Exists," January 23, 1995, Pennsylvania Law Weekly, 18 PLW 119
Admissions
U.S. District Court Eastern District of Pennsylvania
U.S. District Court Middle District of Pennsylvania
U.S. District Court Western District of Pennsylvania
U.S. Court of Appeals 3rd Circuit
U.S. District Court District of New Jersey
Education
Villanova University School of Law (J.D., cum laude, 1979)
University of Delaware (B.A., with honors, 1975)
Honors & awards
AV® Preeminent™ by Martindale-Hubbell®
Attorneys Listed by Best Lawyers in America
- Product Liability Litigation-Defendants
2013-present
Pennsylvania Super Lawyers
2005-2020, Top 100 Philadelphia: 2011, 2020; Top 100 in Pennsylvania, 2020
Associations & memberships
Pennsylvania Bar Association
Philadelphia Association of Defense Counsel, Executive Committee, 2002 - 2008
Philadelphia Bar Association, Judge Pro Tempore, Court of Common Pleas, Philadelphia County