Janice L. Merrill
Shareholder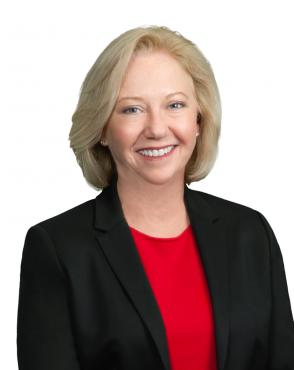 Areas of Practice
Contact Info
(407) 420-4411
Overview

Janice is a member of the Casualty and Health Care departments where she focuses her practice in the areas of product liability, premises liability, motor vehicle negligence, medical negligence and long-term care. She represents clients in the Central Florida and Tampa areas.

Janice has handled complex litigation matters in state and federal courts and before administrative agencies in Florida and California since 1985. She has successfully tried numerous cases to verdict before juries and judges, and in arbitration. In addition, Janice has handled appeals in the District Courts of Appeal for Florida.

In her career, Janice has handled cases in multi-district litigation. She has represented physicians, nurses, hospitals, mental health professionals, skilled nursing facilities and assisted living facilities in health care liability matters. Janice has also represented property owners and businesses in premises and general liability matters.
Results

Significant Representative Matters

Obtained a defense verdict in a product liability case on behalf of a gas nozzle manufacturer where a design defect and insufficient warnings were alleged.

Obtained a directed verdict on behalf of a gas station operator and major oil company where it was alleged gas was contaminated with water causing engine damage.

Obtained a defense verdict on behalf of a nursing home at arbitration where issue was failure to prevent and adequately treat pressure ulcers.

Obtained dismissal with prejudice of action for violation of assisted living facility rights when plaintiffs failed to substitute proper party.

Successfully defeated at trial a claim radiologist failed to diagnose cardiac condition.

Successfully defeated at trial a claim cardiologist failed to diagnose and treat primary pulmonary hypertension.

Successfully defeated at trial a claim cardiologist failed to properly treat syncope.

Successfully defeated at trial a claim pediatrician failed to adequately treat upper respiratory infection which resulted in death of infant.

Representative Cases

Lynx Transp. v. Atkinson, 720 So. 2d 600 (Fla. 5th DCA 1998)

Butterworth v. Assi, 824 So. 2d 224 (Fla. 1st DCA 2002)

Spindler v. Staton, 827 So. 2d 998 (Fla. 2d DCA 2002)

Vucinich v. Ross, 893 So. 2d 690 (Fla. 5th DCA 2005)

Certified Marine Expeditions v. Freeport Shipbuilding, 914 So. 2d 983 (Fla. 1st DCA 2005)
Thought Leadership

Classes/Seminars Taught

Adversity in the World of Adverse Incident Reporting: A Panel Discussion on Reporting Requirements and Addressing Related Discovery, Florida Society for Healthcare Risk Management & Patient Safety Annual Meeting & Education Conference, Orlando, FL, August 13, 2021

Risky Business: Transitions of Care and Avoidable Hospital Admissions and Readmissions, Florida Society for Healthcare Risk Management & Patient Safety webinar, November 19, 2019

Case Law Update, Florida Society for Healthcare Risk Management & Patient Safety 2019 Conference, Orlando, FL, August 16, 2019

Looking Under the Hood: Is It Time for an Admission and Arbitration Agreement Tune-Up?, Florida Assisted Living Association Annual Conference, Orlando, FL, August 7, 2019

Strategies for Optimizing Risk Management & Patient Safety in Long-Term Care, Florida Society for Healthcare Risk Management and Patient Safety, Orlando, FL, March 8, 2019

Risky Business: Transitions of Care and Avoidable Hospital Readmissions, Florida Society for Healthcare Risk Management & Patient Safety 2018 Conference, Tampa, FL, August 16, 2018

EDs, EMRs & E-Discovery, Oh My! Addressing Related Concerns While Maintaining Optimal Provider Communication, Best Care Practices in the Post-Acute and Long-Term Care Continuum, Lake Buena Vista, FL, October 13, 2017

EDs & EMRs & E-Discovery, Oh My! How to Stay on the 'Yellow Brick Road' When the Threat of Litigation Arises, Florida Assisted Living Association 2017 Annual Conference & Tradeshow, Orlando, FL, August 15, 2017

The Defense Bar Strikes Back: EMRs & eDiscovery Risk Management, Florida Society for Healthcare Risk Management and Patient Safety Annual Meeting & Education Conference, Lake Buena Vista, FL, August 10, 2017

EMR & eDiscovery: Managing It, Tools to Generate It, and the Most Effective Ways to Fight It, American Conference Institute's 6th Annual Forum on Long-Term Care Litigation & Risk Management Strategies, Miami, FL, January 22, 2016

You Must Remember This: Memory Care Units and Acuity Creep, DRI Nursing Home/ALF Litigation Seminar, Las Vegas, NV, September 11, 2015

Lessons Learned: How to Prevent and Minimize Liability in Long Term Care Cases, Clear Choice Health Care Annual Meeting of Directors of Nursing, June 2015

Outsmarting Smart Technology: Legal Ramifications in the Assisted Living Setting, Florida Assisted Living Association Annual Conference and Tradeshow, August 11, 2014

Documentation in the Age of Corporate Negligence, Lifespace Communities Administrator and Director of Nursing Conference, Celebration, FL, May 2, 2013

Published Works

"Protecting Your Facility From Responsibility For Unavoidable Pressure Ulcers," South Florida Hospital News and Healthcare Report, August 2012

"Board of Contributors: Florida Supreme Court Invalidates Arbitration Provisions in Nursing Home Admission Agreements," Daily Business Review, December 23, 2011

Case Law Alerts, regular contributor, 2010-present
Admissions
U.S. District Court Middle District of Florida
1998
U.S. District Court Southern District of Florida
Education
Loyola Law School (J.D.,1984)
University of Southern California (B.A., 1981)
Associations & memberships
Defense Research Institute
Florida Assisted Living Association
Orange County Bar Association