James D. Hilly
Trucking & Transportation Liability Practice Group, Member
Of Counsel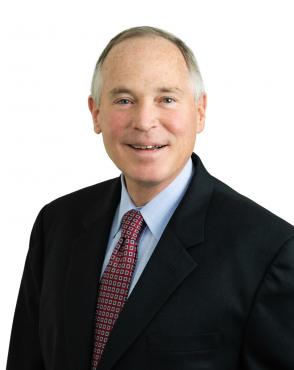 Areas of Practice
Contact Info
(610) 354-8493
Overview

Jim is a shareholder and a member of the Casualty Department concentrating his practice on fleet transportation litigation. He served as co-chair of the Trucking and Transportation Litigation Practice Group.

For over three decades of practice, Jim has focused his practice in the representation of self-insureds and insurers in complex tort and coverage litigation involving all types of common carrier and private transportation fleets, including interstate trucking, waste haulers, taxicab, shuttle and bus operators, loading dock matters, rental vehicle fleets, and paratransit and ambulance services. These have frequently involved issues of driver qualification records, hours of service and log violations, and driver supervision and training, as well as off dispatch and independent contractor issues.

Jim has handled all types of personal injury, cargo, hazardous materials, indemnification, and insurance coverage issues in this area of practice. Jim has handled numerous fatality cases arising out of transportation accidents, including three defense verdicts and multiple wage earner brain damage cases.

In addition to accidents involving multiple claims of fatality/injuries, Jim has successfully coordinated policy tender in multiple claimant situations involving disaster type damages and insufficient coverage. He is frequently brought in to supervise the initial accident response in major crashes, coordinate the investigation, handle record and evidence preservation, and oversee expert activity and spoliation prevention issues.

Jim earned his bachelor of science degree, cum laude, from West Chester State University and his juris doctor from Villanova University where he served on the Law Review. He speaks frequently on transportation law topics for business professionals and was a speaker at the American Bar Association's Transportation Mega Conference II. Jim is the author of a number of articles on transportation law published in Defense Digest.

Jim has been recognized as Pennsylvania Super Lawyer in the area of transportation.
Results

Significant Representative Matters

Significant experience with numerous catastrophic tractor/trailer accidents including over 50 fatalities, multiple traumatic brain injury cases, paraplegia, quadriplegia cases, and right leg above the knee amputation.

Summary judgment for trucking company whose driver caused a double fatality on the highway and was later convicted of vehicular homicide in a collateral case involving traumatic brain injury and total disability sustained by a tow/vehicle removal specialist who was struck in the head and suffered a skull fracture when wreckage he was cutting for removal shifted. The court agreed that neither duty nor foreseeable causation existed.

Successfully handled three tractor trailer under-ride cases, one involving death and two involving traumatic brain injuries.

Handled coverage tender in multiple injury and multiple vehicle tractor/trailer accidents including the fire entrapment deaths of an engaged couple.

Handled a tractor trailer/van collision involving death of a mother, leaving the father a quadriplegic, with significant injuries to four children, caused by an inexperienced CDL driver with permanent lease/trip lease issues.

Represented a large distribution company involving alleged negligent retention of an independent contractor in a dedicated fleet situation. The accident resulted in a multiple vehicle collision and an infant burned to death.

Defense of trucking company whose truck lost a trailer dolly being towed behind a single 28' pup trailer. The detached dolly caused two deaths and one permanent injury, crushed legs.

Representative Cases

Racz v. R.T. Merryman Trucking, 1995 U.S. Dist. LEXIS 3840 (USDC-EDPA)

Hughes v. Hemingway Transport, Inc., 539 F. Supp. 130 (ED Pa 1982)
Thought Leadership

Classes/Seminars Taught

Pennsylvania First Party Medical Benefits (PIP): An Overview And Strategies For Effective Claims Handling, Marshall Dennehey Virtual Client Presentation, March 5, 2021

Advanced Trial Tactics, National Business Institiute, December 2012

Handling Commercial Vehicle First-Party Benefit Claims Under the PA Motor Vehicle Financial Responsibility Act, November 2011

Trying the Automobile Injury Case in Pennsylvania, National Business Institute, 1998

Presenting and Defending Claims Against Transportation Carriers, Transportation MegaConference II, American Bar Association, 1995

Published Works

"Limited Tort Proof: Get the Signed Waiver Election Form!!," Defense Digest, Vol. 20, No. 4, December 2014

"Pennsylvania Supreme Court 'States' The Rule On Interstate Shipments," Defense Digest, Vol. 9, No. 1, 2003

"'Going My Way?' Venue Not Created By Post-Accident Transportation Of Victim," Defense Digest, Vol. 8, No. 2, June 2002

"Serious Injury" Under the MVFRL: Serious Disagreement," Defense Digest, Vol. 4, No. 1, 1998

"Forum Non Conveniens Transfer of Venue Forecast: Continued Cloudy," Defense Digest, Vol. 2, No. 6, 1996

"Third Circuit Review: Evans v. Buchannan 23," Villanova Law Review 782, 1977
Admissions
U.S. District Court Eastern District of Pennsylvania
1978
U.S. Court of Appeals 3rd Circuit
1983
Education
Villanova University School of Law (J.D., 1978)
West Chester University (B.A., cum laude, 1975)
Honors & awards
AV® Preeminent™ by Martindale-Hubbell®
Pennsylvania Super Lawyer
2006
Associations & memberships
American Bar Association, Tort and Insurance Practice Section (TIPS), 2005 - Present
American Trucking Association, Litigation Center
Claims & Litigation Management Alliance (CLM)
Commercial Transportation Committee, 2005-Present, Vice Chair, 2005-2013
Committee on Legislative Liaison
Philadelphia Bar Association, State Civil Rules Committee
Philadelphia Court of Common Pleas, Judge Pro Tem and Certified Arbitrator
President Judges Select Committee on Trial Lists
Trucking Industry Defense Association