Edwin A.D. Schwartz
Shareholder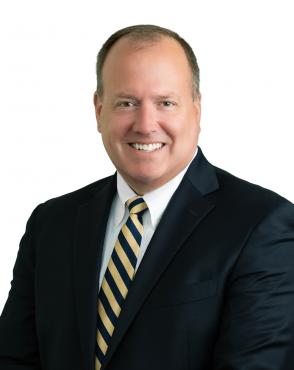 Contact Info
(610) 354-8487
Overview

Ed focuses his practice on the defense of claims made and suits brought against lawyers, physicians, nurses, insurance agents and brokers, real estate brokers, and other professionals in a wide variety of liability matters. He has developed an extensive trial and appellate practice, serving as first chair in some 30 trials and has represented clients in dozens of mediations. In addition, Ed has handled complex matters involving civil RICO, Stark Law litigation and compliance issues dealing with health care finance regulations. He has also been engaged in IRS litigation, representing tax payers before various taxing authorities, and is admitted before the U.S. Tax Court. Ed approaches all defense matters with a collaborative approach such that the client is involved and informed throughout the representation and plays a vital role in strategy assessment and implementation.

Early in his legal career, Ed developed a strong background in legal research, and he continues to write and/or assist in the writing of his own appellate briefs. His early experience contributed to his subsequent involvement in various national class actions for several firms in Texas and Florida. As well, Ed contributed to the research and drafting of an article that appeared in the Vol. 5, No. 1 (1995) newsletter of the ABA's Class Actions and Derivative Suits Committee.

Ed is a member of the Pennsylvania Bar Association's sub-committee on Professional Responsibility and Ethics. He is frequently asked to serve as a speaker on professional ethics and malpractice avoidance at both state and county bar association functions, and he as served as a moderator and presenter at more than a dozen professional liability seminars. The focus of Ed's seminars discuss issues of professional malpractice avoidance, risk assessment, mitigation and best practices.

In addition to his involvement with the Pennsylvania Bar Association, Ed is also a member of the Professional Liability Defense Federation (PLDF) and the Defense Research Institute (DRI). He conducts seminars and educational programs for numerous professional liability insurers, throughout central Pennsylvania and at their offices, nationwide.

Ed is honorably discharged from the United States Army Reserve, where he served as a commissioned officer and trial counsel in the Judge Advocate General's Corps. He received several acknowledgments and awards for his research and analysis on biochemical terrorist response and vaccination protocols for personnel of the armed forces.

In 2005 and 2006, Ed was recognized as a "Rising Star" in the Super Lawyers advertising supplement of Philadelphia Magazine. He has also been named as one of the "Top 40 Under 40" in the central Pennsylvania region.

When not practicing law, Ed is involved in many community activities, including youth athletic programs. He is deeply committed to the Penn State Four Diamonds campaign as well as the National Multiple Sclerosis Society wherein he was recognized as a member of the MS Leadership Class of 2006. He also serves the United Way Capitol Region.
Results

Significant Representative Matters

Obtained a defense verdict in a complex legal malpractice action, including allegations of an attorney's alleged failure to provide competent representation resulting in the imposition of almost three quarters of a million dollars in federal and state tax liability.

Obtained a defense verdict on behalf of an attorney accused of malpractice in handling a large family farm and estate, resulting in a alleged $1.2 million of damages.

Successfully obtained a defense verdict in a complex legal malpractice action in which the underlying issue focused on an attorney's alleged failure to protect a spouse's entitlement to a portion of her husband's military pension in an divorce proceeding. Verdict upheld on appeal by the Superior Court and review denied by the Supreme Court.

Obtained summary judgment in an adversarial proceeding alleging legal malpractice in the context of a bankruptcy proceeding. Allegations of malpractice involved issues of an attorney's failure to properly draft and review closing documents on a series of multi-million dollar USDA guaranteed loans for business purposes for which the plaintiff had ultimate personal exposure.

Obtained summary judgment in favor of a criminal defense counsel in a legal malpractice action in a state court action, and further defended similar claims asserted by same litigant against counsel in federal court action brought under the guise of civil rights claims under 42 U.S.C. 1893. Summary judgment upheld by Superior Court.

Managed, controlled and served as primary defense counsel in multi-jurisdictional legal malpractice action commenced in five different states. Successfully had all claims removed to their respective federal courts and ultimately transferred to Middle District of Pennsylvania where a dismissal was obtained.

Obtained summary judgment in legal malpractice action regarding a claimant's allegations that attorney failed to raise and adequately preserve certain claims in a workers' compensation matter that resulted in alleged damages in excess of $500,000. Summary judgment upheld by Superior Court.

Successfully defended legal malpractice claims involving allegations of inadequate representation of claimant in state human relations commission claims and subsequent federal whistleblower claims. Summary judgment obtained and ultimately affirmed by U.S. Court of Appeals for the Third Circuit.
Thought Leadership

Classes/Seminars Taught

Avoiding Legal Malpractice, Pennsylvania Bar Association seminars, 2010- present

Mediation of Professional Liability Actions, Professional Liability Defense Federation annual meeting, September, 2016

Mediation of Professional Liability Actions, Professional Liability Defense Federation annual meeting, September, 2016

Current Issues in Legal Malpractice Litigation and Malpractice Avoidance, Cumberland County Bar Association, June 2013

Legal Malpractice Primer, Professional Liability Defense Federation, September 2011

Legal Malpractice Avoidance and Ethical Considerations in the Daily Practice of Law, Lancaster County Bench/Bar Conference, October 2010

Preventing Legal Malpractice Claims and Ethic Complaints in Your Law Practice, Minnesota Lawyers Mutual Insurance Company In-House Seminar, October 2010

Published Works

"Pennsylvania Supreme Court Refuses to Expand Lawyer Liability," Defense Digest, January 2021, Vol. 27, No. 1
Admissions
U.S. District Court Middle District of Pennsylvania
1995
District of Columbia
1997
U.S. Court of Appeals 3rd Circuit
1997
U.S. District Court Eastern District of Pennsylvania
1998
Education
Widener University School of Law (J.D., 1995)
Texas Tech University (B.A., 1992)
Honors & awards
Pennsylvania Super Lawyer
2009, 2011-2012, 2016-2021
Pennsylvania Super Lawyer Rising Star
2005-2007
Litigation Counsel of America Fellows
Associations & memberships
American Bar Association
Dauphin County Bar Association
Defense Research Institute (DRI)
Professional Liability Defense Fund (PLDF)
Certified Mediator, U.S. District Court, Middle District of Pennsylvania