David J. Krolikowski
Co-Chair, Medical Device & Pharmaceutical Liability Practice Group
Shareholder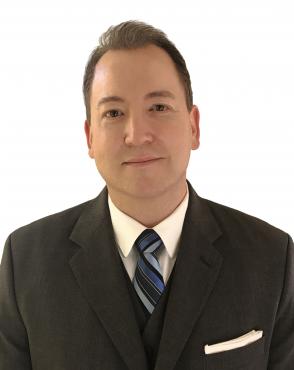 Contact Info
(610) 354-8291
Overview

David is a member of a firm wide, multidisciplinary group – Marshall Dennehey COVID-19 Task Force – created to address and support your real-time legal and business concerns in response to the coronavirus pandemic.

David's practice focuses upon finding solutions to complex problems in high-exposure claims aided by his significant technical background in biotechnology and chemistry. This has involved him acting as national Specialty Counsel for a major insurance company, litigating birth-injury, catastrophic injury and stroke claims throughout the country. Read more about David's work with the Birth and Catastrophic Injury Litigation Practice Group here.

David also serves as the co-chair of the firm's Medical Device and Pharmaceutical Liability Practice Group, where his practice involves the representation of pharmaceutical/medical device companies in Federal Multi-District Litigation, and mass torts. He is also experienced litigating complicated environmental coverage actions, and handling complex, multi-party litigation and environmental contamination claims.

With more than 10 years of experience in research and development activities in chemistry and biology for major pharmaceutical companies, David now leverages this knowledge in defending his clients. In 1998, he graduated cum laude from Temple University where he earned a Bachelor of Science in Biology with an emphasis in Molecular Biology. While earning his degree, David worked as a Combinatorial Chemist for Rhone-Poulenc-Rorer Pharmaceuticals where he helped develop a novel activated resin for chemical library synthesis. (See Salvino, et al., under Published Works). He subsequently joined the gene therapy/cardiovascular department where he conducted extensive research into the molecular mechanism and possible treatments of cardio infarctions. (See Guo, et al. and Liu et al., under Published Works).

In 2000, David joined the immunology/oncology department of Sanofi-Aventis Pharmaceuticals where he managed a portfolio of potential drug candidates. It was during this time that David became admitted to the United States Patent and Trademark Bar and conducted strategic analysis related to potential new drug candidates. David then went to law school where in 2005, he graduated from Rutgers School of Law, in Newark, NJ. After graduation, David began to litigate product liability, medical malpractice and commercial matters, and was also involved in developing corporate compliance guidelines for a major health care corporation.
Results
Thought Leadership

Classes/Seminars Taught

Updated Guidelines for Stroke Treatment and Potential Impact Upon Trial Strategy - AIG Complex Unit 2016

Litigation Survival Guide for Nurses, Doylestown Hospital Nurses' Week keynote speaker, May 9, 2014

Lessons Learned From Defending High-Exposure Birth-Injury Cases, AIG, March 12, 2014

Social Media in Litigation, AIG, March 12, 2014

Strategic Considerations for Electronic Discovery, Philadelphia Area Society of Healthcare Risk Management, February 2014

The Internet and Social Media, 2013 Trends in Health Care and Health Law Seminar, Marshall Dennehey, November 7, 2013

Electronic Discovery in Litigation and Issues Related to Electronic Medical Records, Cassatt, February 2013

Defending Nurses in Malpractice Claims, Souderton Mennonite Homes, 2011

Published Works

"An Analysis of Commonly Used Statistics to Aid in the Development of Frye and Daubert Challenges," Defense Digest, Vol. 25, No. 1, March 2019

Prediction of IFN-Gamma Gene Transcription; Liu, H; Ge, H; Yu, K; Krolikowski, D; Zilberstein, A; Hahn, C., IN SILICO BIOL, Sep. 10, 4(3):0041, 2004

Hypoxia Induces the Expression of the Pro-Apoptotic Gene BIP3; Guo, K.; Searfoss, G; Krolikowski, D; Pagnoni, M; Franks, C; Clark, K; Yu, K; Jane, M; Ivashchenko,, CELL DEATH DIFFER, 8:367-376, 2001

Polymer-Supported Tetraflourophenol: a New Activated Resin for Chemical Library Synthesis; Salvino, J. M.; Kumar, N. V.; Orton, E.; Airey, J.; Kiesow, T.; Crawford, K.; Mathew, R.; Krolikowski, P.; Drew, M.; Engers, D.; Krolikowski, D.; Herpin, T.; Gardyan, M.; McGeehan, G.; and Labaudiniere, R., J. COMB. CHEM, 2(6):691-7, 2000
Admissions
U.S. District Court District of New Jersey
2005
U.S. District Court Eastern District of Pennsylvania
2008
U.S. Court of Appeals 3rd Circuit
2008
U.S. Patent and Trademark Office
2002
Education
Rutgers, The State University of New Jersey School of Law-Newark (J.D., 2005)
Temple University (B.S., 1998)
Associations & memberships
American Association for the Advancement of Science
American Chemistry Association, Nominated Member
Pennsylvania State Bar Association