Danielle Corbisiero
Associate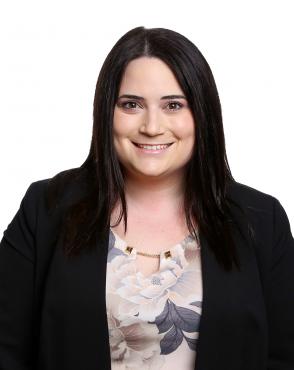 Areas of Practice
Contact Info
(212) 376-6421
Overview

Danielle Corbisiero is a member of the Casualty Department. She represents defense insurance carriers regarding New York Personal Injury Protection claims. She is also a member of the Fraud/Special Investigation Practice Group, where she assesses medical provider fraud and staged losses.  Danielle also conducts Examinations Under Oath for purposes of SIU investigations and arbitration hearings.

Danielle participated in an accelerated program to receive a juris doctor degree in a period of two and a half years, in December 2018, from Maurice A. Deane School of Law at Hofstra University. She took an academic Study Abroad, "Immigration Law and Border Enforcement," in San Diego, California and Tijuana, Mexico.  During law school, Danielle externed in the Commercial Division, Nassau Supreme Court, and interned for an appellate advocacy and trial litigation strategy firm.  Additionally, Danielle served as a Notes and Comments Editor for the Hofstra Labor & Employment Law Journal and was a Certified Mediator, in the Family Law Practicum for matrimonial and family law.

While she commenced law school with a Dean's List Honor for the Fall of 2018, placing her in the Top 15% of that semester, she also dedicated 750+ hours to pro bono, allotting a gold level distinction at graduation.  Danielle published an article titled, "Does the Warrantless Utilization of DNA Against a Non-Consenting Third Party Violation the Fourth Amendment," which was published in the Nassau Lawyer, in November 2018 for the Nassau Bar Association.  She also published her Student Note in the Dartmouth Law Journal titled "The Sparks of Corporate Proselytization Ignites Hostile Work Environments and Constructive Discharge Fires," in Spring 2019.

Danielle is admitted to practice in New York.  
Thought Leadership
Education
Maurice A. Deane School of Law at Hofstra University (J.D., 2018)
Hofstra University (B.A., 2015)