Daniel G. McDermott
Co-Chair, Maritime Litigation Practice Group
Senior Counsel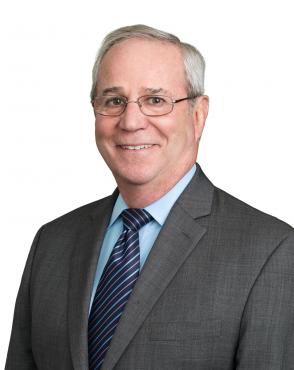 Areas of Practice
Contact Info
(914) 977-7337
Overview

Since 1979, Dan McDermott has handled all types of civil litigation including maritime personal injury cases and complex insurance litigation. In addition to his litigation skills, Dan has been very active in the maritime and marine insurance field. Dan has been a director of the Marine & Insurance Claims Association for 30 years and has been its only president since it was incorporated in 1991. He has also been active in the Maritime Law Association of the United States (MLA), having served on the Board of Directors and written two amicus curiae briefs to the United States Supreme Court on the organization's behalf.

Dan has concentrated his practice primarily in defense of marine construction projects around the New York City Metropolitan area. He frequently represents general contractors, vessel owners, municipalities and their agencies in suits brought by longshore and harbor workers. Dan is often asked by clients and industry organizations to lecture on the interplay between federal maritime law and New York labor law.

Dan has been recognized in Chambers USA from 2005 - present as a leading lawyer in shipping litigation. As reported to Chambers by peers and clients, they note Dan "has extensive litigation experience covering personal injury, insurance coverage, and cargo litigation and attracts praise for his 'astute mind and practical, straight-shooting approach.' Clients add 'talented and knowledgeable....always 100% committed to the case.'"

In 2014, Dan was selected as a Fellow of the Litigation Counsel of America, an honorary society of trial lawyers. He has also been recognized as a New York Metro Super Lawyer for the past ten years, and he has been named to Best Lawyers in America® from 2009 to present.
Results
Thought Leadership

Classes/Seminars Taught

Schoenbaum Longshore & Harbor Workers Compensation Act - Chapter 5, Marshall Dennehey Client Presentation, March, 2018

Effectively Managing Maritime Litigation Issues, Marshall Dennehey Client Presentation, February, 2018

Battle Between State and Federal Law in Admiralty & Maritime Cases – And Impact on Marine Insurance, Marshall Dennehey Client Presentation, February, 2018

Maritime Construction Accidents: To Longshore or To Labor Law - THAT is the Question, Marshall Dennehey Client Seminar, New York, NY, February, 2018

New Rules and Regulations With a Marine Insurance Impact, Marine Insurance Day, Baruch College, New York City, NY, October, 2016

Successfully Navigating U.S. Admiralty Law - Bad Faith Claims and Punitive Damages Under U.S. Maritime Law, Client Seminar, London, England, September 2015

Incoterms, Zurich Insurance Marine Division, April 2015

Impact of Long Shore and New York Labor Law, the Jones Act and McBride Decision on Punitive Damages Under Maritime Law, Navigators Insurance Marine Department, April 2015

Uniformity of Maritime Law in a Global Context, Maritime Law Association (MLA) and Instituto Iberoamericano de Derecho Maritimo, October 2013

Pitfalls and Obstacles to Avoid in Multimodal Movements. Does COGSA or the Carmack Amendment Apply?, Traveler Marine Subrogation Department, July 2011

Does the Longshore Harbor Worker's Compensation Act Preempt New York State Labor Law in Marine Construction Accidents?, Marine Claims and Recovery Forum, March 2011

Strategic Planning Conference, American Institute of Marine Underwriters (AIMU), June 2010

AIMU/MICA, Global Networking Conference, Keynote Speaker and Panelist, Atlantic City, New Jersey, 2009

Punitive Damages in Maritime Law, Maritime Law Association of the United States, 2008

Uniformity of Maritime Law, New York City; Uniformity of Maritime Law, Maritime Law Association of the United States, Ft. Meyers, Florida, 2007

Rule B Attachments - Electronic Funds Transfer, Marine Claims Managers, New York City, 2006

Vessel & Seaman Status, Maritime Law Association of the United States, New York City

Published Works

"The Witch Is Dead… For the Most Part. Punitive Damages and Maritime Claims," Defense Digest, Vol. 25, No. 3, September 2019

"Hanks' Latest Film is One Firm's History: James Donovan, the Subject of a Spielberg Movie, Served as an Inspiration to a New York Lawyer," The National Law Journal, October 19, 2015

"Does the Longshore and Harbor Workers' Compensation Act Preempt New York State Labor Law in Maritime Construction Accident Cases?" DEFENDANT, (Journal of the Defense Association of New York) Winter 2015

"Federal Maritime Law Preempts State Law Remedies for Incident Occuring On a Vessel On Navigable Water," Defense Digest, Vol. 16, No. 3, September 2010

Amicus Brief in Support of Petitioner in the Case of Magnolia Industrial Fabricators v. Devon Louisiana Corp. on Appeal to the Supreme Court From the Fifth Circuit, Co-Author
Admissions
U.S. District Court Eastern District of New York
1976
U.S. District Court Northern District of New York
2003
U.S. District Court Southern District of New York
1976
U.S. District Court Western District of New York
2003
U.S. Court of Appeals 2nd Circuit
2016
U.S. District Court Central District of Illinois
2008
U.S. District Court Northern District of Illinois
2009
Education
New York Law School (J.D., 1975)
LeMoyne College (B.A., 1971)
Honors & awards
AV® Preeminent™ by Martindale-Hubbell®
The Best Lawyers in America©, Admiralty and Maritime Law
2009-Present
Chambers USA: America's Leading Lawyers for Business - Transportation / Admiralty
2007-Present
New York Metro Super Lawyer
2008-2020
Litigation Counsel of America Fellows
Associations & memberships
American Bar Association
Irish American Bar Association of New York
Marine Insurance Claims Association, Board of Directors
Maritime Law Association of the United States
New York State Bar Association