Chanel A. Mosley
Shareholder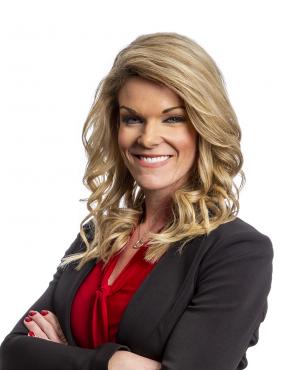 Areas of Practice
Contact Info
(407) 420-4415
Overview

Chanel is a shareholder in the Health Care Department and devotes her practice to the representation of hospitals, physicians, long-term care facilities, and other health care providers in the defense of medical malpractice and negligence claims. Chanel also represents health care providers facing administrative or regulatory discipline by their governing medical board and before the Division of Administrative Hearings. In addition to health care defense, Chanel handles a variety of professional liability claims and commercial disputes, as well as general liability matters and guardianship.

Prior to joining Marshall Dennehey, Chanel worked as a defense attorney at a national insurance defense firm where she focused her practice on health care litigation. She also spent six years as a paralegal in insurance defense prior to becoming an attorney. Chanel graduated, cum laude, from the University of Central Florida with a bachelor's degree in Accounting. She received her J.D. from Barry University Dwayne O. Andreas School of Law, where she served as a legal research and writing teaching assistant and was an elected member of the Student Bar Association.

Chanel is a member of the Florida Bar, Orange County Bar Association, Central Florida Medical Malpractice Claims Council, and Florida Society for Healthcare Risk Management and Patient Safety. She served four years on the Board of Directors for the Young Lawyers Section of the Orange County Bar Association and from 2014-2015 was the board's Communications Coordinator. From 2019-2020, Chanel served as co-chair of the Education Committee for the Florida Society for Healthcare Risk Management and Patient Safety.

In 2014, Chanel received recognition as a Florida Legal Elite "Up and Comer," and from 2016 to 2019, she was selected as a Florida Super Lawyers "Rising Star" in the category of health care.
Results

Significant Representative Matters

Obtained defense verdict on behalf of skilled nursing facility in an arbitration proceeding involving nursing home negligence and violation of resident's rights based on development and worsening of skin breakdown during residency.

Obtained summary judgment in slip and fall lawsuit based on lack of evidence establishing notice of dangerous condition on the part of hospital.

Obtained dismissal with prejudice on behalf of a home health company in nursing negligence lawsuit based on failure to comply with statutorily mandated presuit investigation requirements.

Obtained dismissal with prejudice in premises liability claim on behalf of hospital based on plaintiff's fraud on the court.

Obtained dismissal with prejudice on behalf of health care client in auto negligence claim based on plaintiff's fraud on the court.

Obtained dismissal with prejudice in medical malpractice suit involving retained foreign body inside surgical wound.

Obtained final summary judgment on behalf of optometrist in medical negligence suit alleging failure to timely diagnose glaucoma.

Obtained dismissal with prejudice on behalf of spinal surgeon in medical malpractice suit alleging deviations from standard of care and fraud.

Obtained summary judgment on behalf of hospital in federal ADA case involving website compliance.

Obtained dismissal with prejudice on behalf of theme park in premises liability slip and fall case based on failure to state a legal cause of action.

Successfully appealed an Emergency Restrictive Order issued by the Department of Health against a physician's license. After allegations of sexual misconduct by a patient, the Department issued an emergency order restricting the physician's license, thereby preventing him from treating any female patients in his practice. On appeal, the First District Court agreed that the emergency order was facially insufficient to demonstrate that sexual misconduct occurred and that an immediate threat of danger to the public existed, thereby quashing the emergency order and removing the restrictions on the physician's license to practice medicine.
Thought Leadership

Classes/Seminars Taught

Adversity in the World of Adverse Incident Reporting: A Panel Discussion on Reporting Requirements and Addressing Related Discovery, Florida Society for Healthcare Risk Management & Patient Safety Annual Meeting & Education Conference, Orlando, FL, August 13, 2021

Risky Business: Transitions of Care and Avoidable Hospital Admissions and Readmissions, Florida Society for Healthcare Risk Management & Patient Safety webinar, November 19, 2019

Case Law Update, Florida Society for Healthcare Risk Management & Patient Safety 2019 Conference, Orlando, FL, August 16, 2019

Strategies for Optimizing Risk Management & Patient Safety in Long-Term Care, Florida Society for Healthcare Risk Management and Patient Safety, Orlando, FL, March 8, 2019

Risky Business: Transitions of Care and Avoidable Hospital Readmissions, Florida Society for Healthcare Risk Management & Patient Safety 2018 Conference, Tampa, FL, August 16, 2018

Electronic Records and Discovery in Litigation, Central Florida Paralegal Association, April 28, 2018

The Defense Bar Strikes Back: EMRs & eDiscovery Risk Management, Florida Society for Healthcare Risk Management and Patient Safety, Webinar Series, October 26, 2017

EDs, EMRs & E-Discovery, Oh My! Addressing Related Concerns While Maintaining Optimal Provider Communication, Best Care Practices in the Post-Acute and Long-Term Care Continuum, Lake Buena Vista, FL, October 13, 2017

EDs & EMRs & E-Discovery, Oh My! How to Stay on the 'Yellow Brick Road' When the Threat of Litigation Arises, FALA 2017 Annual Conference & Tradeshow, Orlando, FL, August 15, 2017

The Defense Bar Strikes Back: EMRs & eDiscovery Risk Management, Florida Society for Healthcare Risk Management and Patient Safety Annual Meeting & Education Conference, Lake Buena Vista, FL, August 10, 2017

Discovery in the Age of Social Media and Wearable Technology - What Your Data Really Reveals, Central Florida Paralegal Association, May 21, 2017

Daubert: Dead or Alive?, co-presenter with House Reprsentative Larry Metz, Central Florida Medical Malpractice Claims Council Meeting, May 18, 2017

Published Works

"Amendment 7 Broadens Again: Florida Supreme Court Tolls the Death Knell on Work Product Privilege and External Peer Review Records Concerning Adverse Medical Incidents," Defense Digest, Vol. 24, No. 1, March 2018

"CMS Overhauls Regulations Pertaining to Long-Term Care Facilities," Law Alert, October 4, 2016

"Opening the Floodgates for Runaway Jury Verdicts? Florida Supreme Court Declares Caps on Noneconomic Damages Unconstitutional in Medical Malpractice Wrongful Death Litigation," Defense Digest, Vol. 20, No. 2, June 2014

"Arbitration Agreements In The Setting Of Long-Term Care In Florida: Enforceable Or Unconscionable?," Defense Digest, Vol. 18, No. 2, June 2012

Case Law Alerts, regular contributor, 2012-present

Pro Bono Activities

Volunteer Income Tax Assistance Program (VITA), Volunteer Tax Preparer

Orange County Legal Aid Society Volunteer Income Tax Preparation Clinic, Volunteer
Admissions
U.S. District Court Middle District of Florida
U.S. Court of Appeals 11th Circuit
Education
Barry University Dwayne O. Andreas School of Law (J.D., 2009)
University of Central Florida (B.S., cum laude, 2006)
Honors & awards
Florida Legal Elite "Up and Comers," 2014
Florida Super Lawyers Rising Star
2016-2019
Associations & memberships
American Bar Association, VITA Lieutenant Governor, 2007-2008
Central Florida Medical Malpractice Claims Council, 2011-present
Florida Society for Healthcare Risk Management and Patient Safety, 2016-present; Education Committee Co-Chair, 2019-2020
Orange County Bar Association, 2010-present
Orange County Bar Association, YLS Board of Directors, 2011-2015
Orange County Bar Association, YLS Communications Coordinator, 2014-2015