Andrew W. Davitt
Chair, Securities & Investments Professional Liability Practice
Shareholder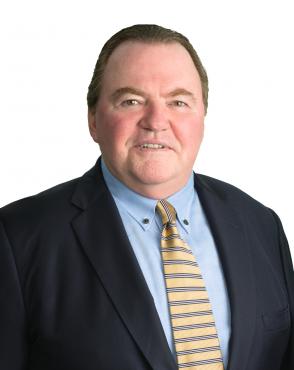 Areas of Practice
Contact Info
(215) 575-2679
Overview

As the chair of the firm's Securities and Investment Professional Liability Practice Group, in addition to handling cases and securities clients, Andrew coordinates and oversees the activities of a dedicated group of lawyers throughout the firm's offices. Andrew has successfully represented investment firms, professionals, registered investment advisors, financial planners and insurance agents in matters involving business disputes, customer complaints, regulatory inquiries/investigations, mediations, arbitrations and litigation. He has significant experience representing clients in various forums including litigation, arbitration, mediation, internal investigations, regulatory examinations and investigations.
 
Andrew and his group members represent the interests of FINRA member broker-dealers, registered representatives, certified financial planners, RIAs, insurance agents and brokers, and other securities and insurance industry professionals throughout the United States. As well, he is called upon by investment firms to conduct investigations and conduct seminars and presentations on timely business and investment topics. This team also counsels and represents brokers and firms on employment issues and litigation.
 
Andrew's background includes licensure as an insurance agent in the states of Pennsylvania and New Jersey, licensure as a real estate agent in Pennsylvania, and licensed with various states and with FINRA as a Registered Representative. He has experience as a broker with FINRA and New York Stock Exchange member investment firms as well as an independent FINRA member broker-dealer.

In addition to his Series 63 and Series 7 licensure, he was licensed as an Associated Registered Investment Adviser. Andrew's work background also includes his position as Professional Liability Specialist with a major insurance company handling professional liability matters such as accountant malpractice, tax-shelter/limited partnership matters and miscellaneous professional liability litigation (directors and officers, legal malpractice, coverage).
 
As a lecturer and guest speaker, Andrew has made presentations for various organizations and broker-dealers in relation to securities business and practices, directors and officers, and investment related matters. He has also authored numerous articles for brokerage firms, the Delaware Valley Society of Financial Planners, Defense Digest, and other publications and organizations. He also serves as a securities arbitrator for FINRA and previously served on the Board of Directors for the Delaware Valley Society of the FPA, which services New Jersey, Delaware and Pennsylvania. He has served as outside counsel to the Delaware Valley Society of the FPA.
 
Andrew is a Certified Litigation Management Professional with the Claims and Litigation Management Alliance (CLM) and is an instructor in the CLM Claims College.  He is also a member of the Professional Liability Underwriting Society (PLUS).

Andrew graduated from Mansfield University in 1980 and completed his juris doctor in 1987 at the University of Baltimore School of Law.
Thought Leadership

Classes/Seminars Taught

Investment Professionals' Fiduciary and Other Duties and Obligations When Dealing With Public Investors and The Aging of America and the Impact of Investments and Financial Planning, Kalos Financial Annual National Conference, Atlanta, GA, June 7, 2018

Best Practices for Investment Professionals, Concorde Investment Services National Conference, Detroit, Michigan, June 5, 2018

Financial Industry Trends Update 2017, Chubb Insurance Financial Lines, September 2017

Insurance Agent / Broker E&O – Claims Prevention and Defense, Zurich Insurance, New York, NY, February 2017

School of Professional Lines, CLM Claims College, Baltimore, September 2016

Are Stock Brokers Fiduciaries? Depends on Who You Speak With - The Department of Labor Fiduciary Rule, 10th Annual Errors & Omissions Insurance ExecuSummit, June 7, 2016

School of Professional Lines, CLM Annual Claims College, September 7-10, 2014

Brokers and Financial Advisors Transitioning, Legal Obstacles and Issues, Featured Speaker, Financial Services Institute (FSI) National Conference, 2013

The New FINRA Rules and the Effect on Future Claims, featured speaker, 6th Annual National E&O Insurance ExecuSummit, June 2012

Mile High Compliance Workshop, Speaker, Denver, Colorado

CE and Practice Management Conference, Featured Speaker, MML Investor Services, Inc., 2008

Variable Annuity Due Diligence and Sales Practices: C.Y.A. Equity Index Annuities

Selling and Servicing Senior Citizens

Compliance Best Practices Boot Camp

Best Practices Boot Camp: Tales from the Trenches...The Perspective of Outside Legal Counsel

Investment Professionals Annual Firm Compliance Workshop

Practice Management & Compliance Boot Camp 101...The Perspective of In-House and Outside Counsel

Best Practices Boot Camp: Scared Straight! Tales from the Trenches

The Basics and Recent Developments in the Financial Institution Arenas

Mutual Fund Sales Practices

Regulatory Environment and Overview

Financial Institutions and Broker/Dealers; Claims and Underwriting in the USA

Arbitration, Litigation & Compliance Management in the Financial Services Industry

Tales From the Trenches and Perspectives of Outside Counsel: Investment Best Practices Securities 101

Investments Professionals Best Practices Boot Camp 101

Securities Arbitrator Training and Education

Handling of Securities Claims

Analyzing Securities Matters

When Your Client Is No Longer Your Friend

Customer Complaints and Regulatory Inquiries

"CYA" Covering Your Assets, Surviving the Bear Market

Mediating a Securities Case

Business and Risk Management

Various speaking engagements for broker-dealers, RIAs, FPAs representatives and other organizations

Published Works

"Selling Investments to and Advising Senior Citizens," Co-Author with Rachael Luken, Esquire

"Senior Citizens: Seller Be Warned Versus Buyer Beware!"

"Managing Client Expectations and Customer Complaints"

"Bobbing, Weaving and Keeping Your Business Alive: The Ever Changing Regulatory Environment Rules"

"Regulators Scrutinize Variable Annuity Sales and Switching," Co-Author with Adam Bronstein, Esq.

"Risk Management for the Professional Advisors: New Changes in the Tax Law"

"Professional Liability Errors and Omissions Insurance: The Dilemma Financial Planners Insurance and ...to 'Go Naked' or Cover Your Assets When Your Client Is No Longer Your Friend"

"Regulators on the Prowl"

"Ideas for Financial Planning, Investment and Insurance Professionals to Protect and Defend Against Customer Complaints, Regulatory Inquiries and Litigation"

"Twelve Simple Ways for Investment and Insurance Professionals to Protect Themselves and Defend against Customer Complaints"

"Securities Arbitration Program to Undergo Overhaul"

Various Articles, Pennsylvania Institute of CPA's Journal, Claim of the Month

Pro Bono Activities

Volunteer, Philadelphia Distance Run

Volunteer, Habitat for Humanity
Admissions
District of Columbia
1991
U.S. District Court Eastern District of Pennsylvania
U.S. District Court Middle District of Pennsylvania
U.S. District Court Western District of Pennsylvania
Education
University of Baltimore School of Law (J.D., 1987)
Mansfield University (B.A., 1980)
Honors & awards
AV® Preeminent™ by Martindale-Hubbell®
Pennsylvania Super Lawyer
2007
Associations & memberships
Delaware Valley Society of Financial Planning Association (FPA) Counsel and Past Board of Directors, Member
District of Columbia Bar
FINRA Arbitrator
National Society of Compliance Professionals
PLUS
New Jersey Bar Association
Pennsylvania Bar Association
Pennsylvania Securities Commission Attorney Advisory Committee, Member
Philadelphia Bar Association, Securities Regulation Committee
Securities Industry
The Financial Industry Regulatory Authority (FINRA), Arbitrator