Adam C. Herman
Shareholder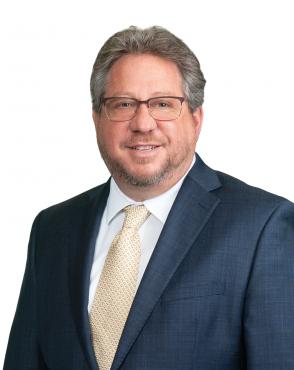 Contact Info
(407) 420-4382
Overview

Adam concentrates his practice in the areas of construction defect litigation, professional liability and property and casualty claims. He frequently serves as defense counsel for a number of contractors and subcontractors in construction defect claims and defense of attorneys in legal malpractice claims. Adam also defends class action lawsuits in areas of employment law and bankruptcy law and has experience defending individuals and entities in claims involving Florida's Consumer Credit Practices Act and its counterpart, the Fair Debt Collection Practices Act, including a number of published Decisions in the United States District Court for the Middle District of Florida. He has represented numerous corporations in breach of contract, breach of the good faith and fair dealing, as well as violation of Florida's Unfair and Deceptive Trade Practices Act. Adam has also successfully tried many cases to verdict and has also argued before State and Federal Appellate Courts.

In 1991, Adam graduated from the University of Miami where he received a Bachelor of Arts Degree is Psychology. In 1998, he earned his juris doctor at Nova Southeastern University School of law, where he graduated cum laude. During his studies, Adam received academic awards in constitutional law, admiralty and corporations. He was selected by the Phi Delta Phi National Honor Fraternity based on his academic achievements.

Adam is admitted to the Florida Bar and is a member of the Trial Lawyers Section, and is also a member of the American Bar Association. He is also admitted to the United States District Court for the Southern District of Florida and Middle District of Florida, and the United States Court of Appeals for the 11th Circuit.
Results

Significant Representative Matters

Tried to verdict a negligence claim against an Apartment Ownership Group for an improper construction of a stairwell. Defense verdict.

Tried to verdict claims of breach of warranty, fraud, and breach of express warranty against roofing/tile manufacturer.

Tried to verdict construction injury claims where plaintiff, a sixteen (16) year old at the time, claimed extensive brain damage. Plaintiff sought $24 million. After apportionment and setoff, jury awarded less than $600,000.00.

Resolved breach of warranty, negligence, and breach of contract claim again developer under wrap policy brought by Association.

Successfully resolved claims of negligence and breach of contact against the design build MEP engineer involving humidity control in a food processing facility. Plaintiff claimed $14 million. The case was resolved for $2.6 million.

Attained dismissal of cause of action from the District Court, Middle District of Florida, of a claim against our attorney, client, alleging violation of bankruptcy law. Plaintiff was claiming class action status and, excess of $1 million.

Successfully obtained summary judgment on behalf of subcontractor against general contractor where general contractor had brought claims for breach of contract, negligence and violation of Florida's Building Code. Third-Party Plaintiff, general contractor, was seeking approximately $600,000.00. The trial court granted summary judgment and awarded our client attorneys' fees pursuant to a Proposal for Settlement which was recovered from the general contractor to the benefit of the insurance company.

Resolved breach of contract and tort action brought by general contractor against subcontractor for $9.9 million by demonstrating that damage may have been due to sequencing of project rather than improper installation of glazing materials.

Defeated Section 1983 claim brought by plaintiff against attorney, hired by court appointed receiver, where plaintiff sought damages of $30 million by demonstrating that attorney was not state actor. Affirmed by Eleventh Circuit Court of Appeals.

Resolved breach of contract and tort action by owner against general contractor where demand was $1.5 million by demonstrating that damage was associated with manufacturing defect and product was purchased by the owner.

Resolved breach of contract claim brought by general contractor against subcontractor where demand was $5.7 million by arguing that leakage around window was not associated with glazing but the failure of a through wall moisture barrier.

Obtained a dismissal with prejudice of his attorney clients, in a quasi legal malpractice case asserting violation of FDCPA, FCCPA, malicious prosecution and intentional infliction of emotional distress. Plaintiff alleged his ex-wife's attorneys violated the FDCPA and FCCPA by attempting to collect tutoring charges incurred on behalf of the couple's son pursuant to a Marital Settlement Agreement. The District Court for the Middle District of Florida held the collection of tutoring fees in an underlying state family court matter does not constitute a "transaction" under the FDCPA. Moreover, there was no malicious prosecution since there was no basis for the Plaintiff to plead lack of probable cause. Finally, the District Court held the alleged actions of the attorney filing suit could not form the basis of an intentional infliction of emotional distress because the suit was barred by Florida's litigation privilege.
Thought Leadership

Published Works

"Substituted Service: The Lazy Plaintiff," Defense Digest, Vol. 24, No. 2, June 2018
Admissions
U.S. District Court Middle District of Florida
1998
U.S. District Court Southern District of Florida
1998
U.S. Court of Appeals 11th Circuit
1998
Education
Nova Southeastern University, Shepard Broad Law Center (J.D., cum laude, 1998)
University of Miami (B.A., 1991)
Honors & awards
AV® Preeminent™ by Martindale-Hubbell®
Associations & memberships
American Bar Association
Florida Bar Association (Health Law Section, Trial Lawyers Section)